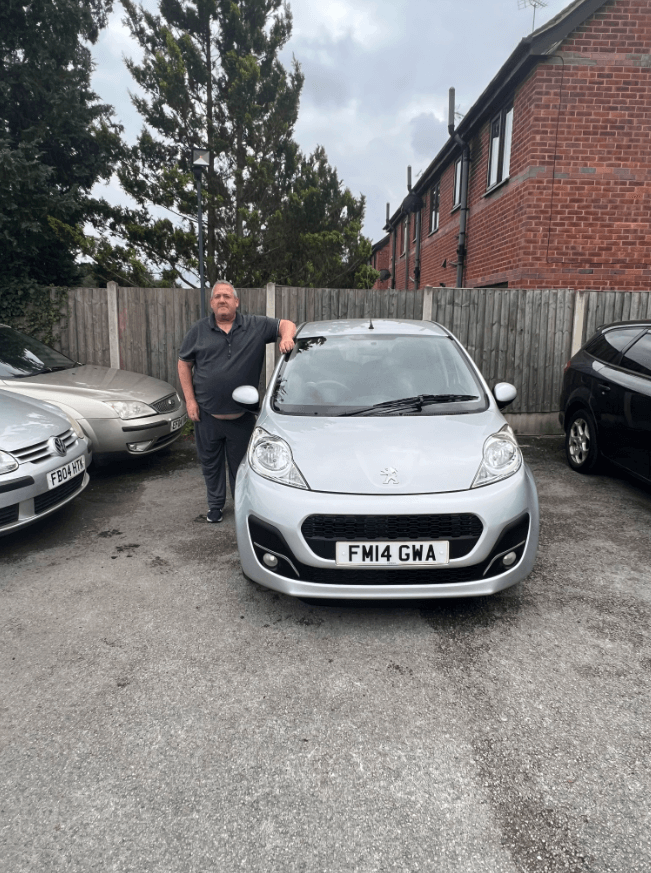 Excellent service from start to finish.
Love the car very happy with it.
Thanks for all the team preparing the car..
Would definitely deal with these again.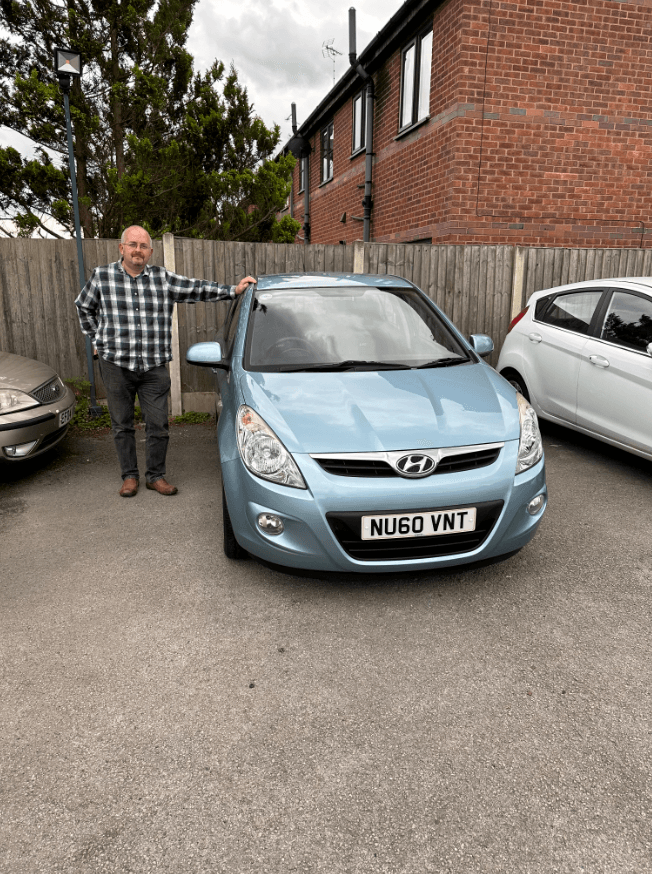 Kind, polite and helpful
Smooth transaction from start to finish. No pressure sales, lots of information and polite courteous service with everyone I interacted with.
Thank you to everyone at Carwise!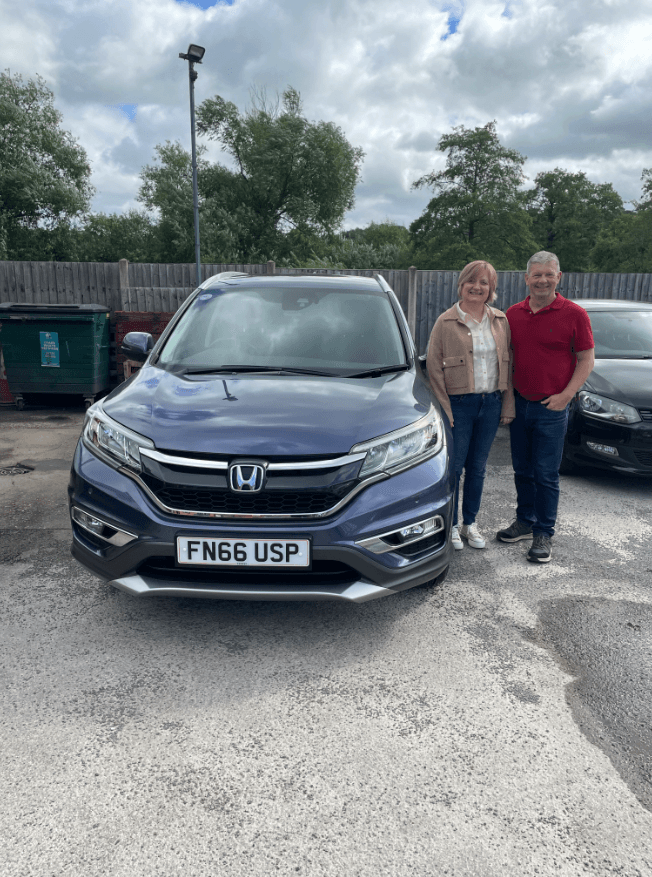 Fantastic customer service Very professional, very polite and knowledgeable company to deal with. The 1st car I've purchased from them it was without any stress or pressure sales.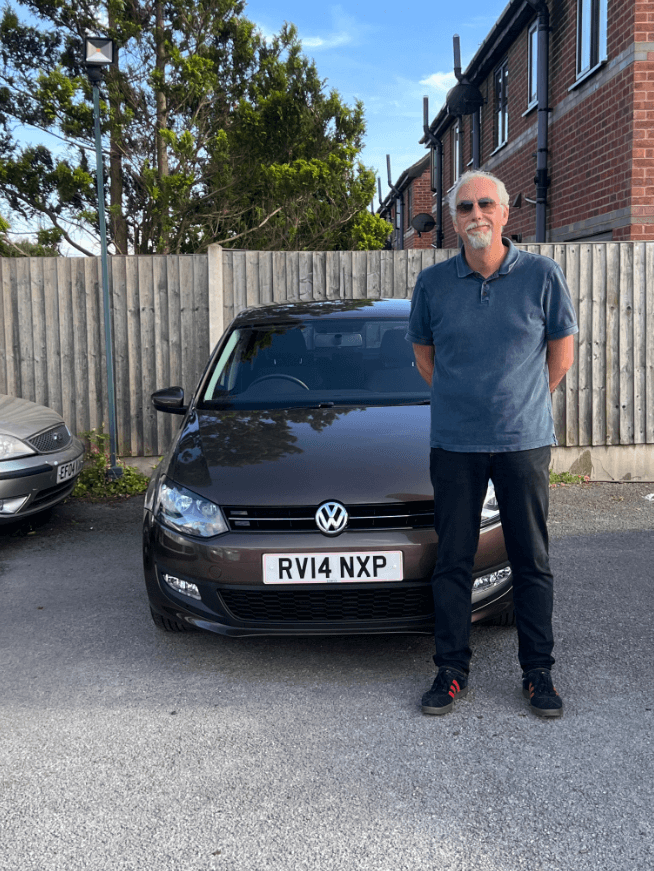 Great car and great service!
I had an excellent experience with Carwise. Greg handled my sale and was great to deal with. Very personable and never tried to push the vehicle on me. Offered lots of support without being pushy. The vehicle itself was exactly as described and looks great. Having driven if extensively in recent days I'm very happy with it. The fact that Carwise give their vehicles an MOT and follow up service at point of sale is also very reassuring. Would definitely recommend them.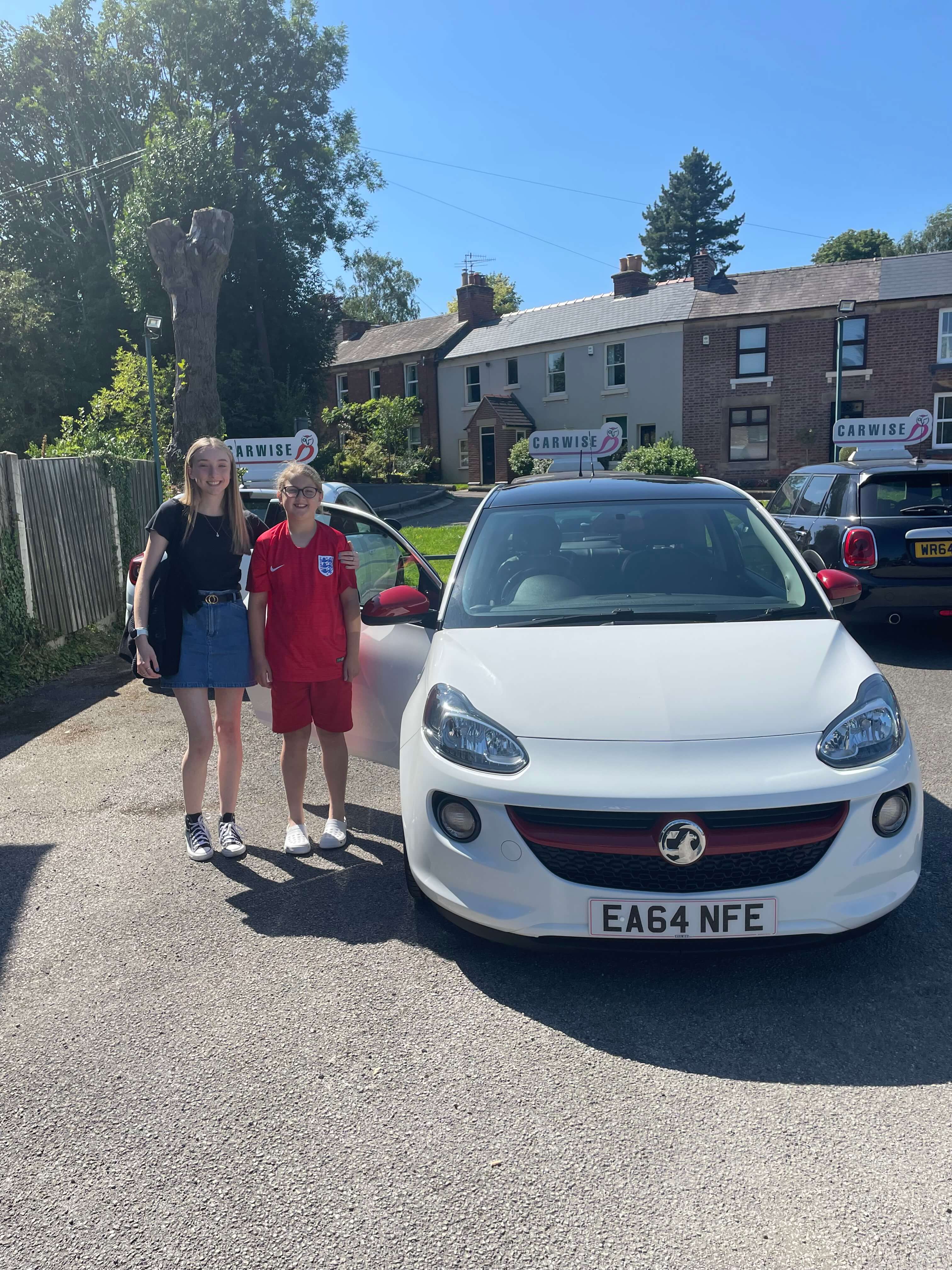 Amazing Service received , I would recommend Carwise Derby.
The service I received at Carwise Derby was great, Nigel was excellent and very helpful! This was my first car and the whole experience was really positive, and when I collected it it had be cleaned so well and looked brill, thank you!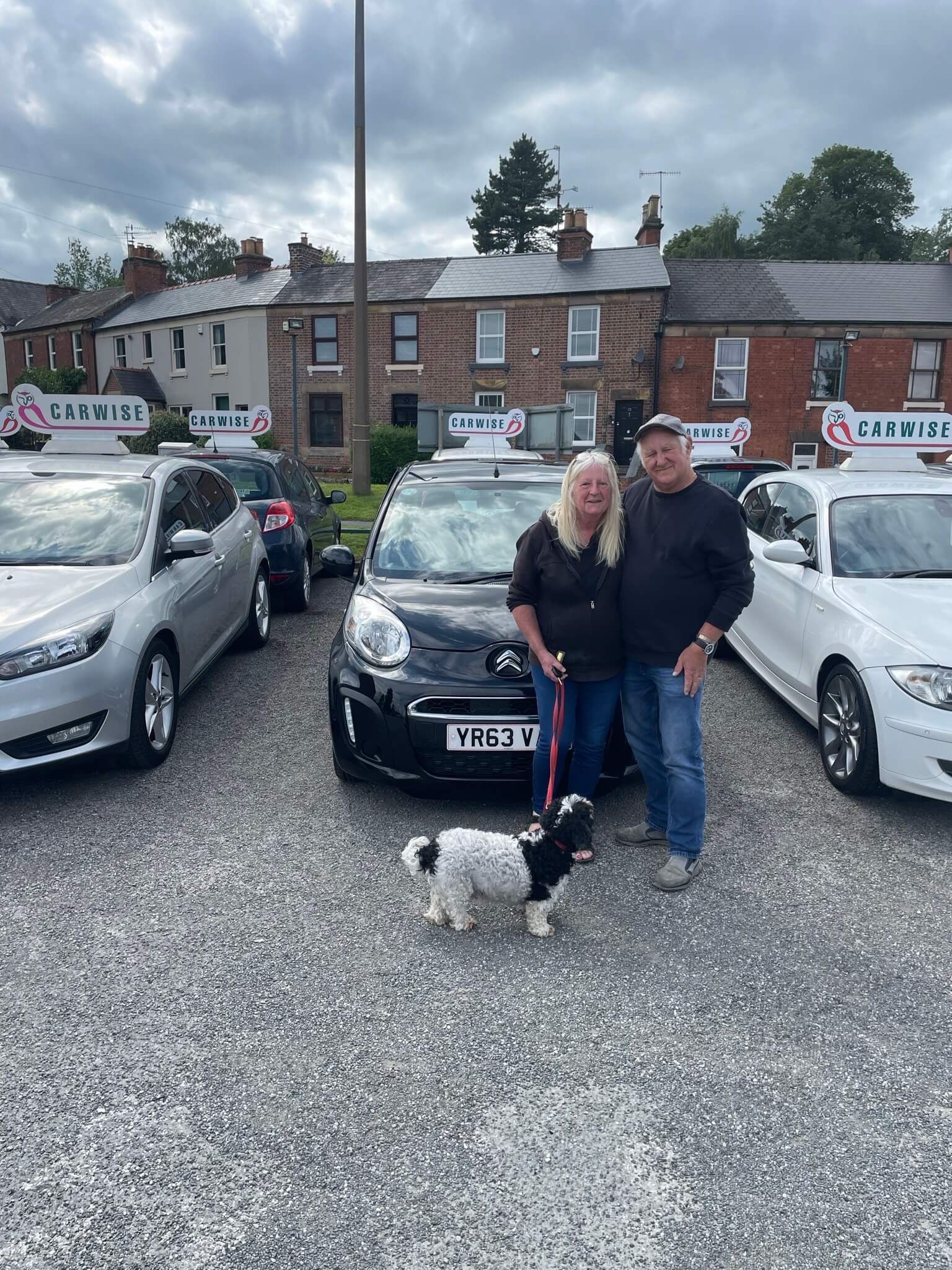 Excellent car dealer would recommend to anyone they went out of their way to help us, we would definitely purchase another car from Carwise.
Philip Barker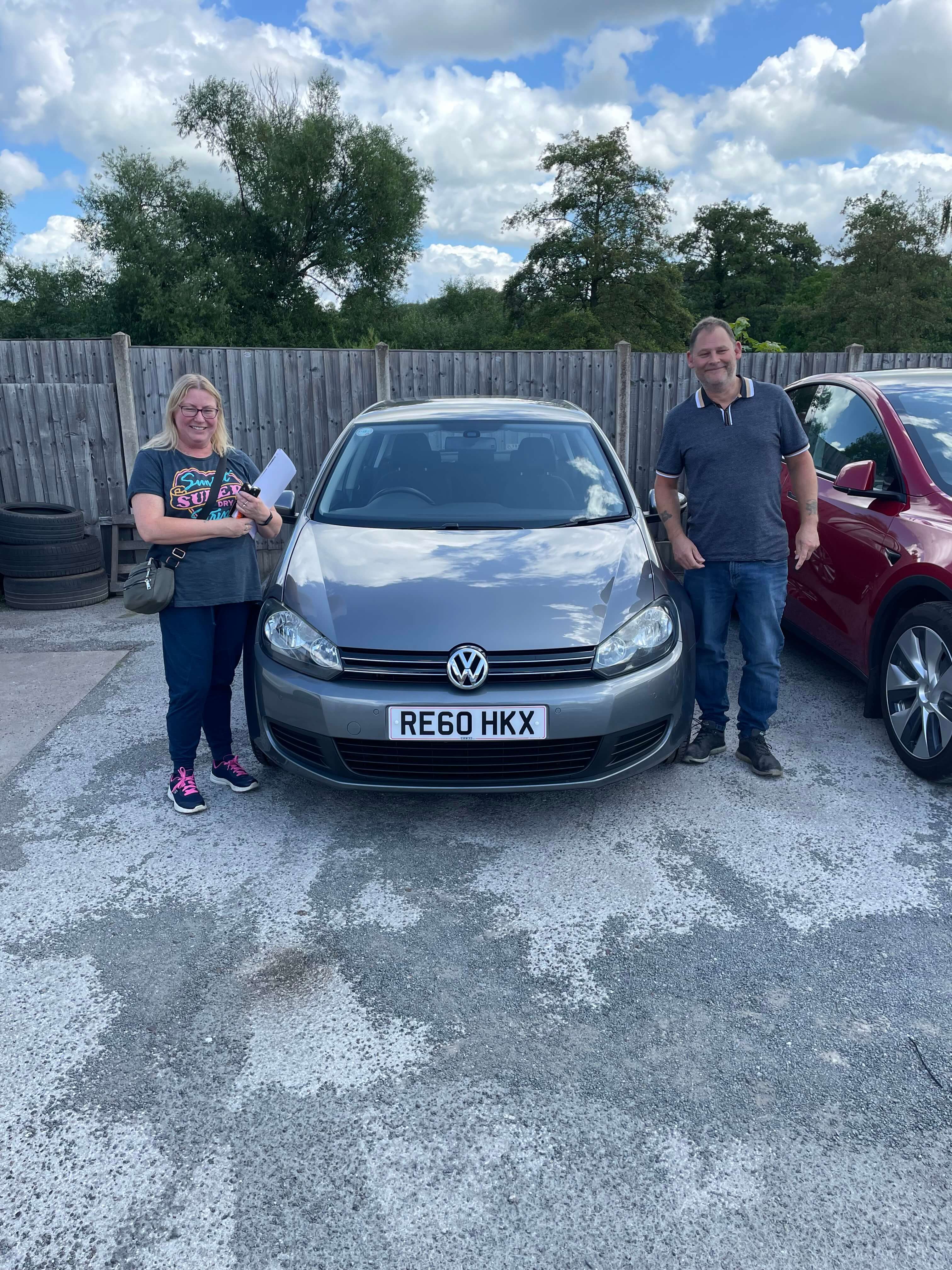 Friendly service really looked after us a good family business you can trust.
Joanne Fearn
Hi guys, just a email to express my satisfaction from the service I received from my recent visit to Carwise. If you could pass on my appreciation to all the team at Carwise.
Many thanks
Dave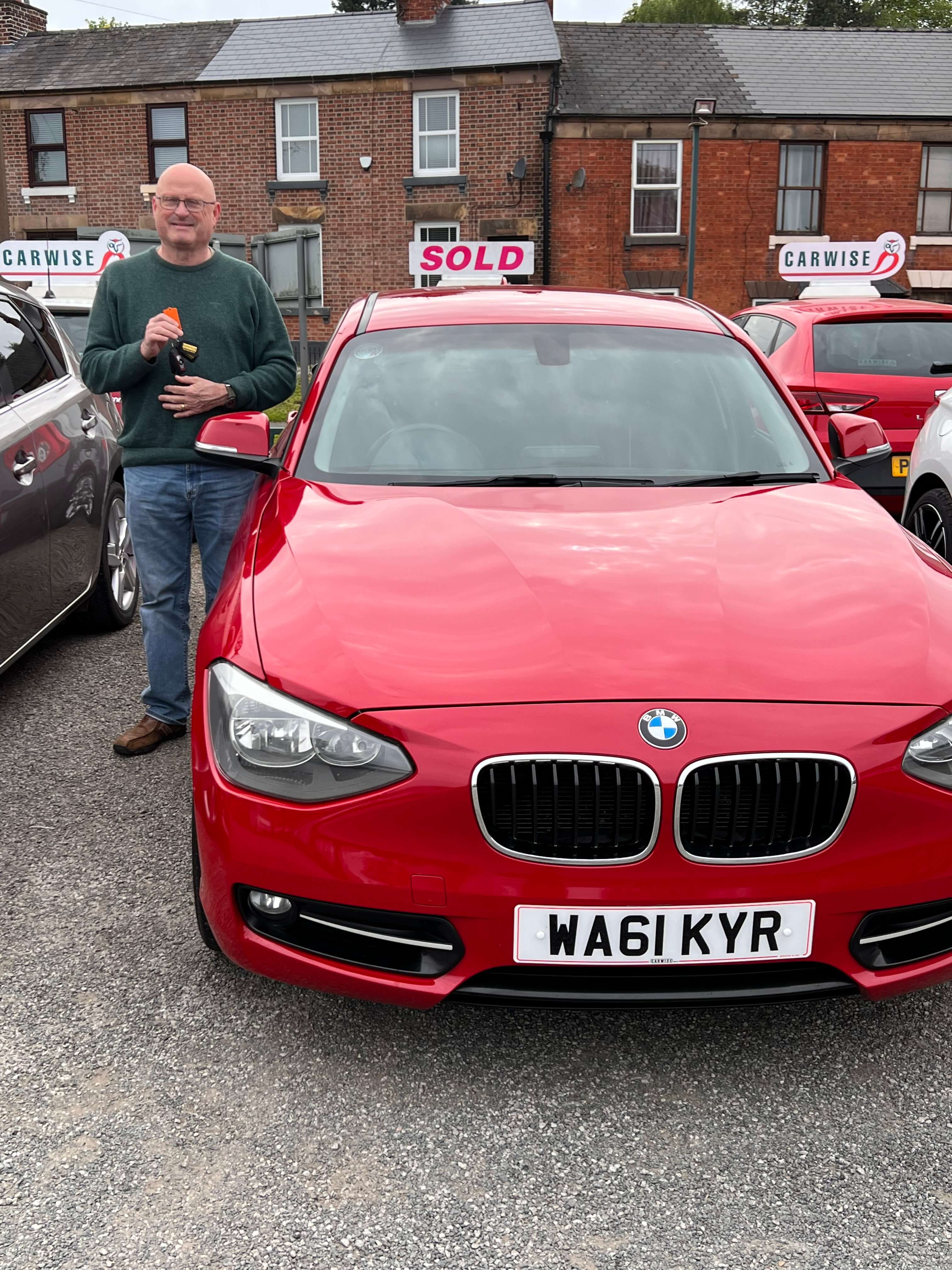 Easy way to buy a great car.
CarWise had just what I wanted, sold in immaculate condition. Easy, friendly and transparent process. And I know from past experience I will get great service/MOT going forward too. Very happy.
Thanks very much Nigel and Greg.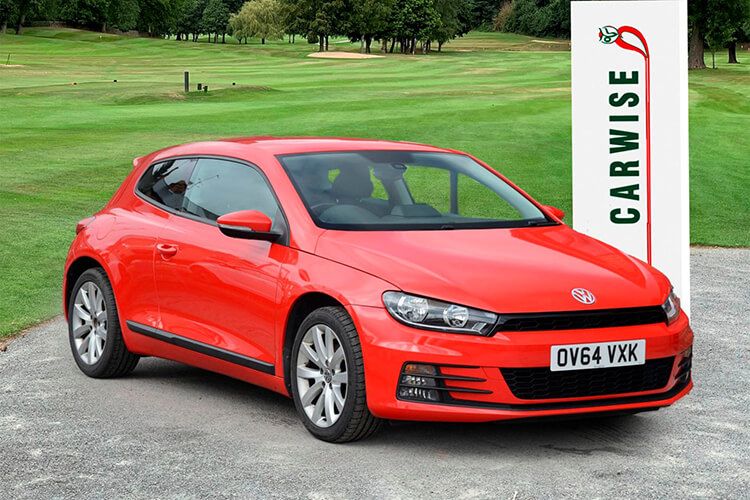 Fantastic customer service from start to finish. Whilst waiting for my new car, the car I was trading in was damaged days before I was meant to swap over. They quickly gave me a reasonable price for the repairs and I got my new car the next day. Can't thank Greg enough for his prompt communication and hard work to make what could have been a difficult process anything but. Definitely recommend.
Dear Nigel,

Thank you VERY much indeed for coming to my rescue when I got stuck trying to walk on a slippery slope yesterday. It was fortuitous that you spotted me from the office. Having spotted me, thank you that you didn't just watch to see what became of me, but that you came out to help me. Thank you that you held me when my feet slid from under me, so that my fall was gentle. And thank you for exerting sufficient strength to lift me up onto my feet. Having had a night for any bruises, etc., to come out, I seem none the worse for my fall, and I hope you yourself are able to say the same, having fallen with me.
So thank you for unusual personal service provided by Carwise!!
Thank you, too, for changing the tyres without any quibbles.
Long live Carwise!
Malcolm Duthie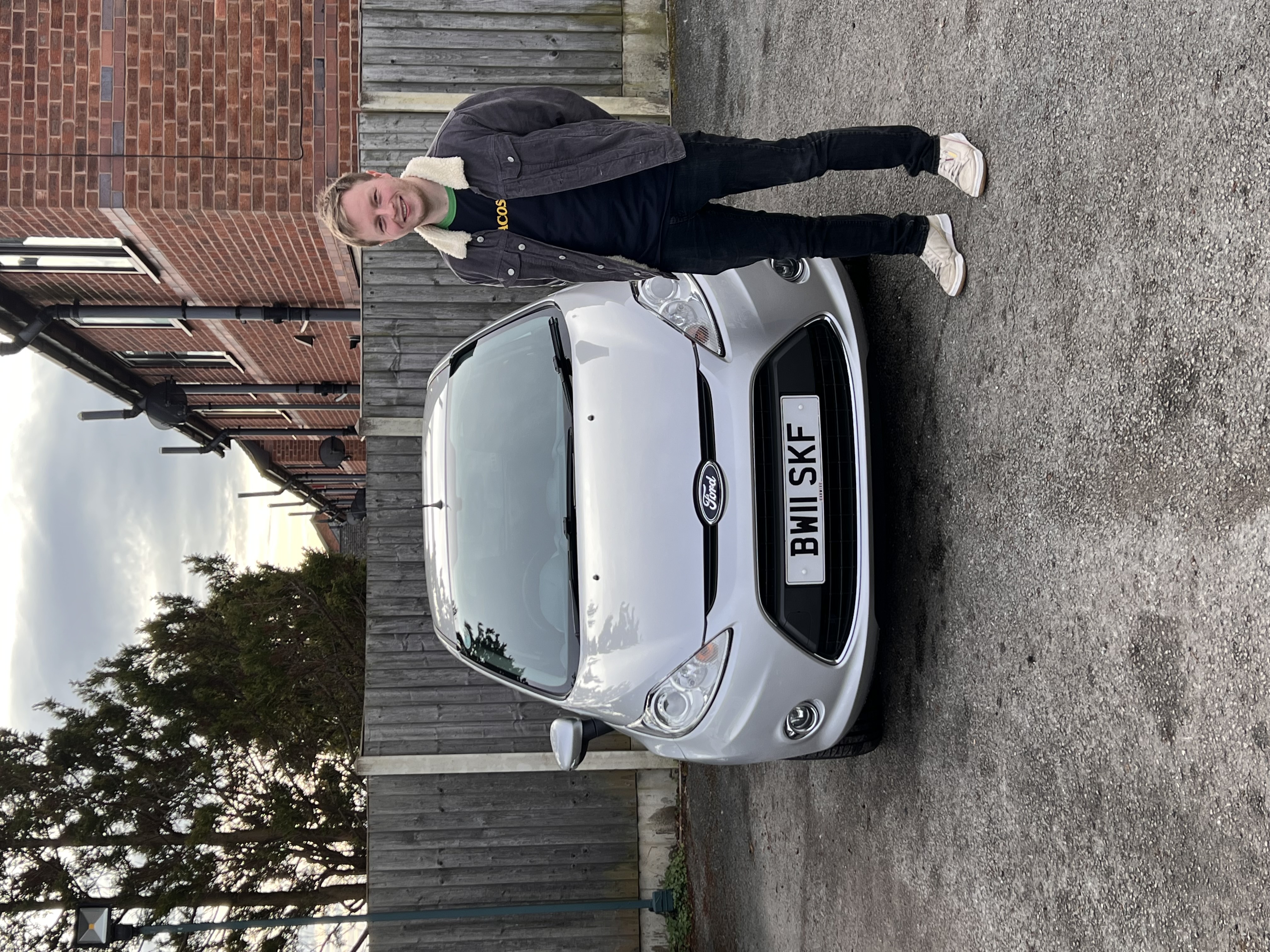 Greg was friendly and professional, I would 100% buy a car from Carwise again in the future, the service provided made me feel at ease when buying my first car, the car itself was presented perfectly, I'd just like to say thanks to all the team for the great experience.
Tom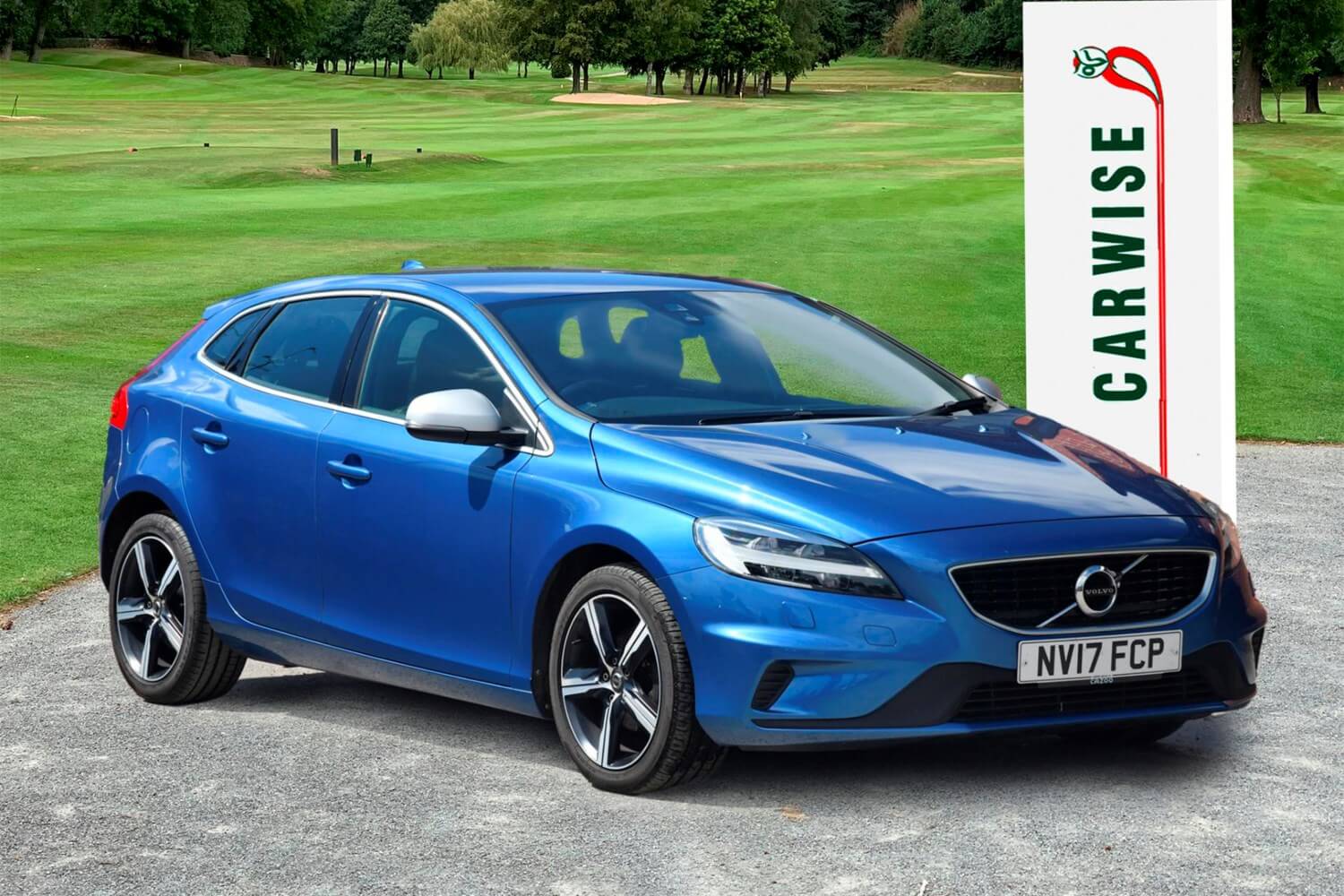 Excellent service, good trade in price and car bought came with full service and MOT.
Wendy (Uttoxeter)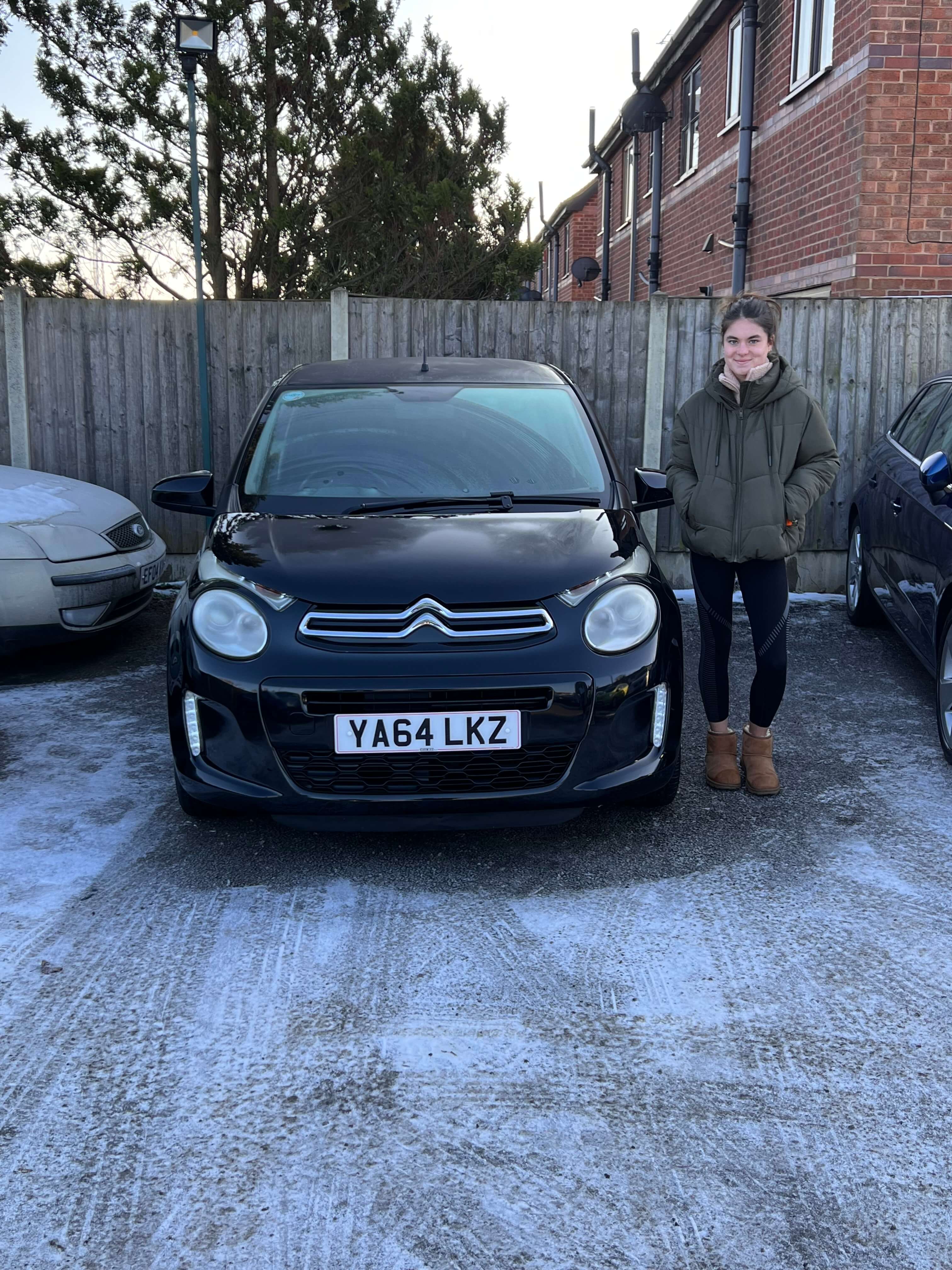 Excellent!
Excellent customer service. Greg was friendly, helpful and informative.
Would buy from there again and would definitely recommend.
Fliss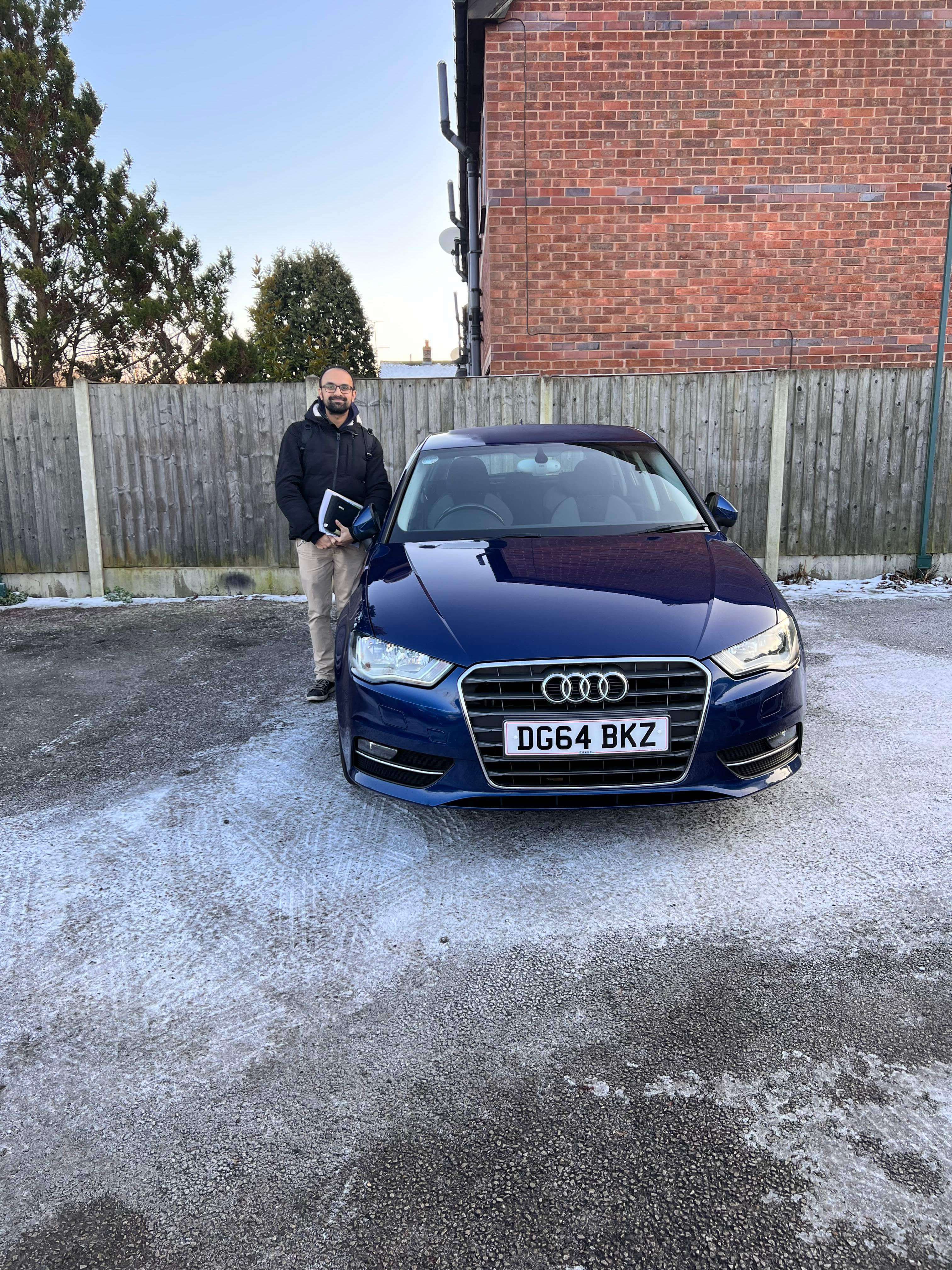 Fantastic buyer experience.
Great customer experience with helpful and responsive staff.
The car was in great condition and freshly serviced and MOT'd.
Keep up the good work!
Anil (London)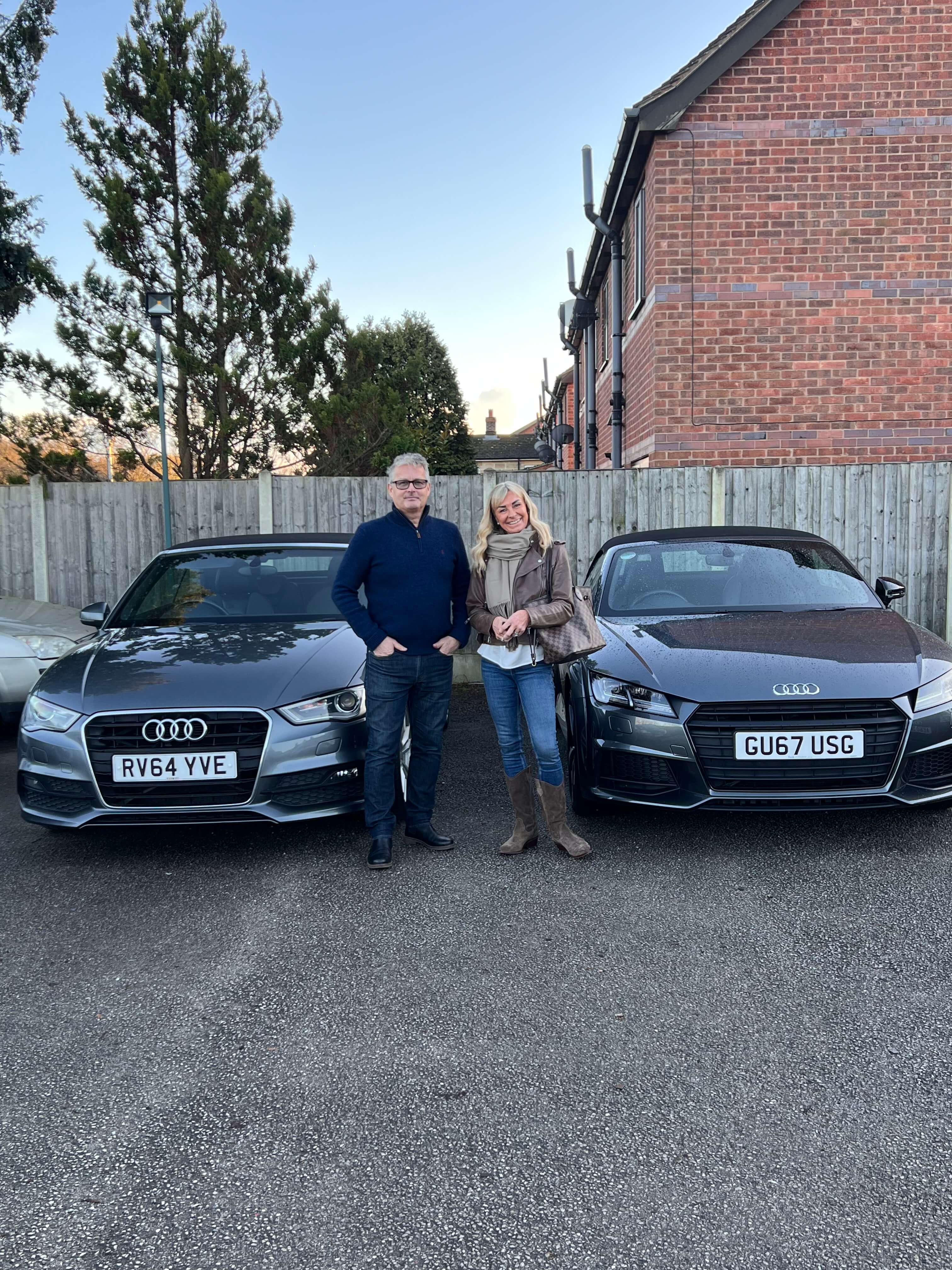 Excellent service as always after several family members purchasing cars from nigel, the service has always been excellent.
I'm extremely happy with my new car, and I highly recommend car wise to anyone looking for an excellent car.
Helen Swinson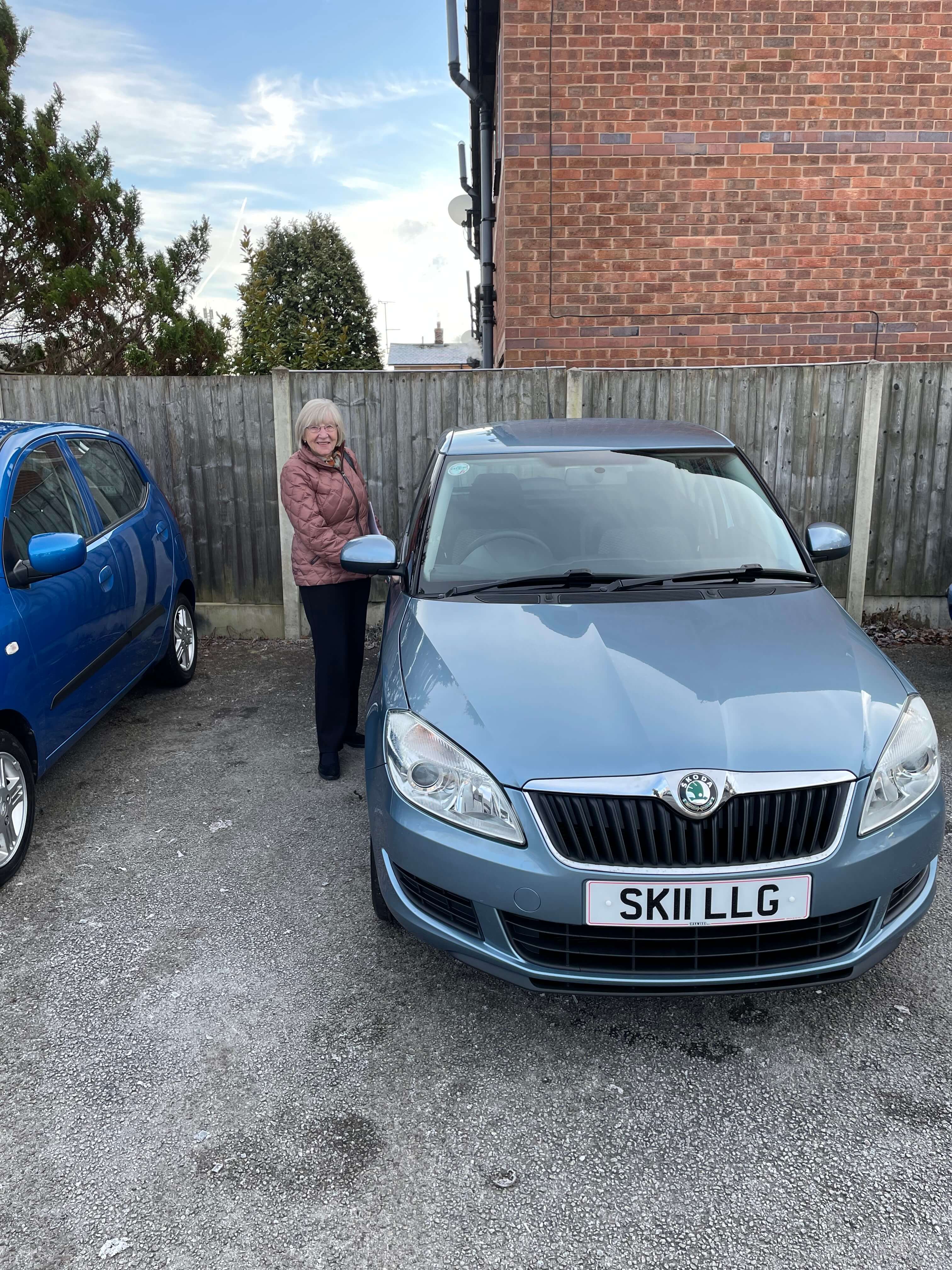 Very helpful, excellent service, friendly team. Very pleased!
Anonymous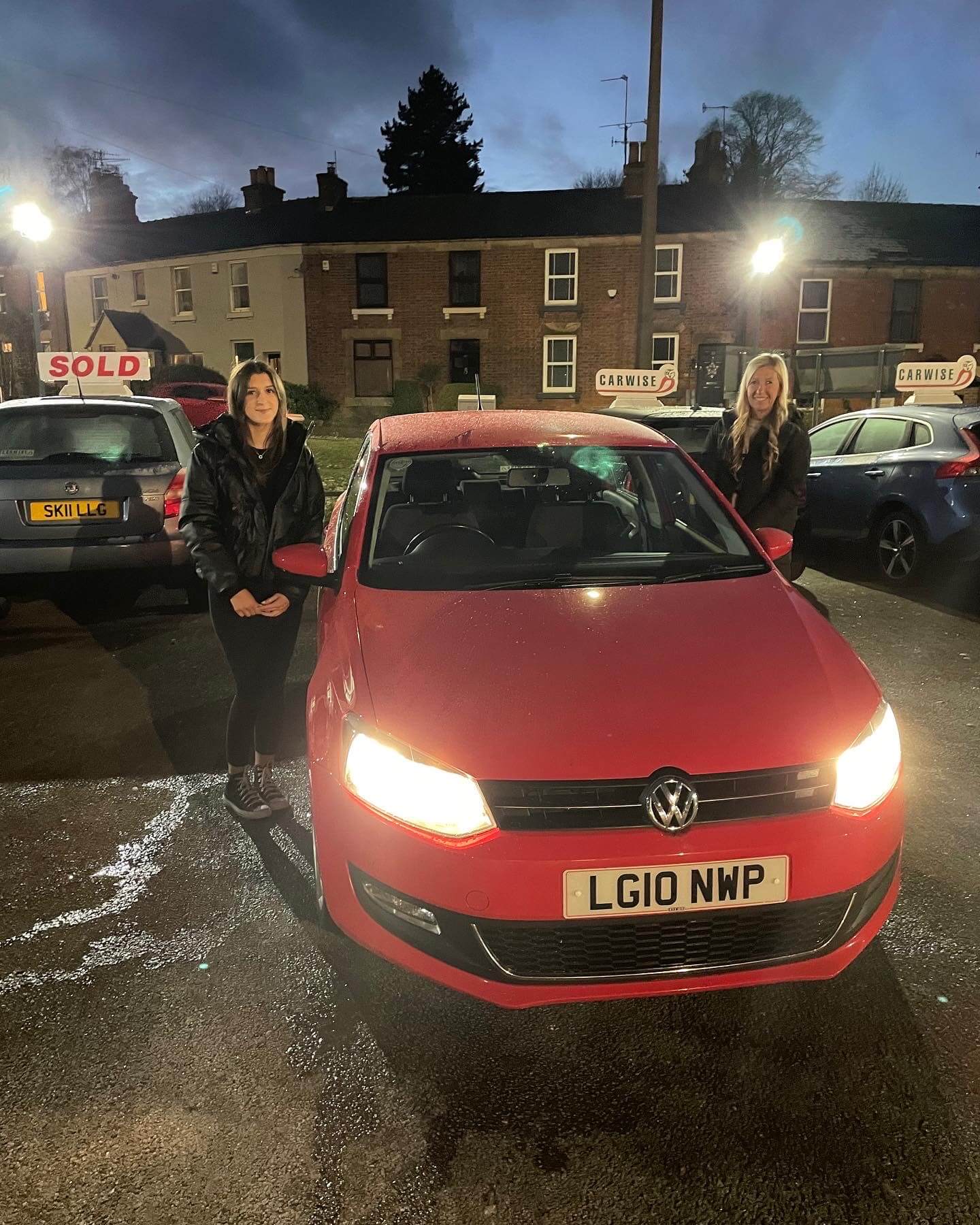 We are really pleased with the purchase of the little VW Polo for Holly. It's lovely and so perfect for her first car she is over the moon with it. Thank you to Nigel for looking after us. Great service, highly recommend.
Holly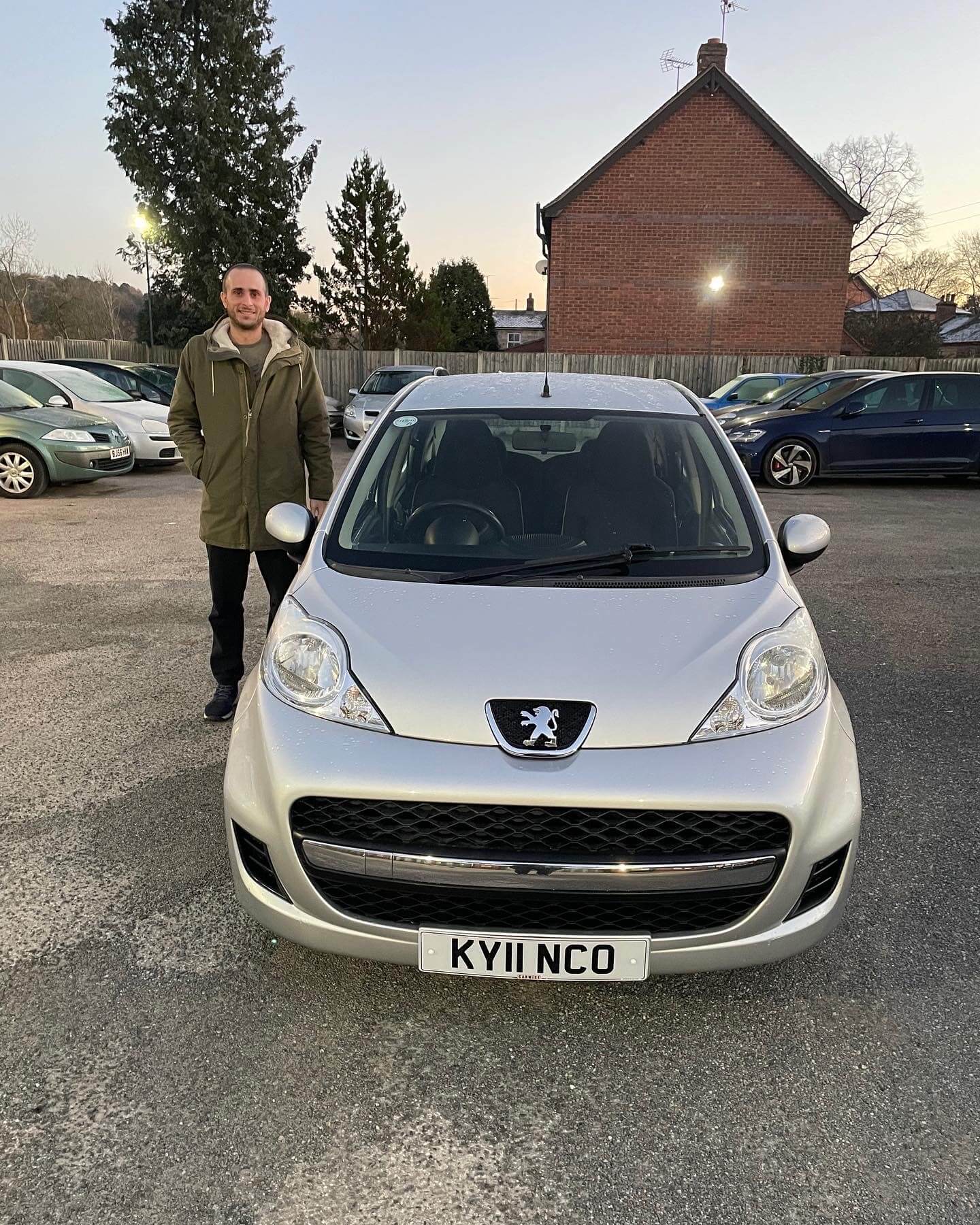 Just purchased a car from Carwise, whole process was easy, service was very polite, i would definatley reccomend.
Alex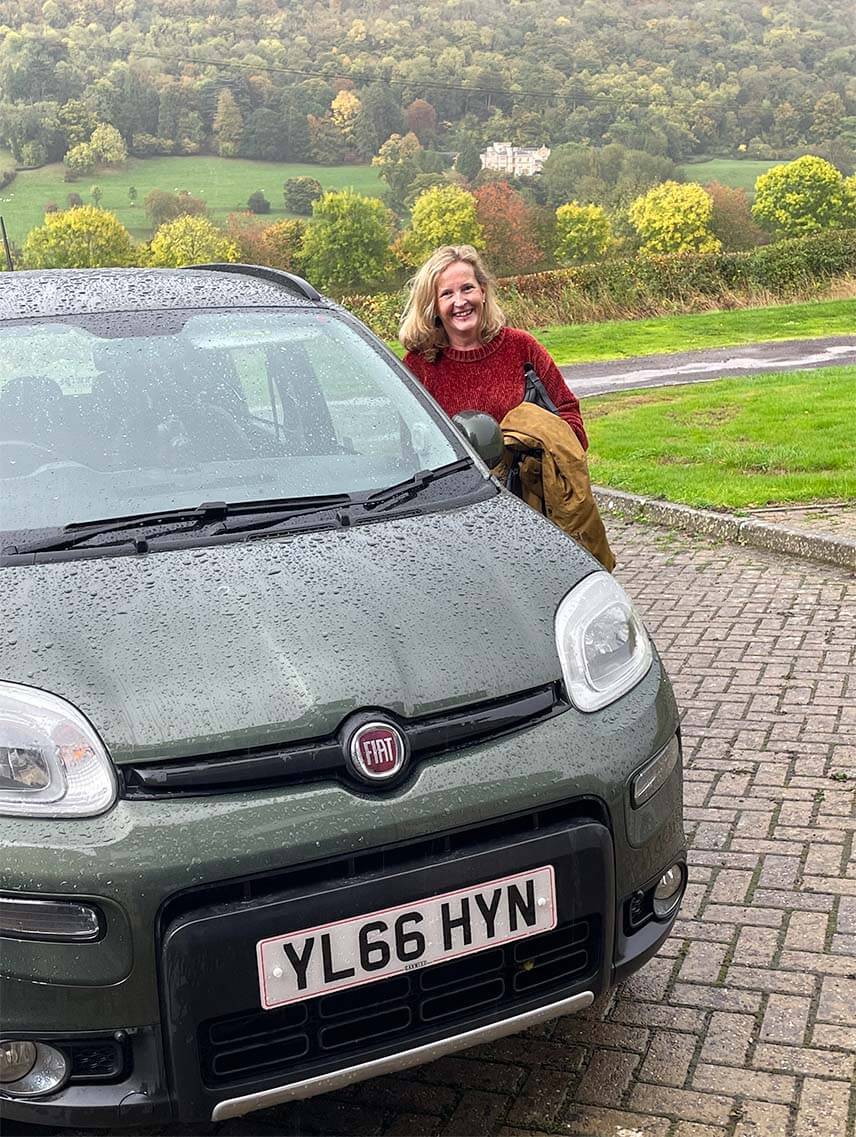 Great support from Nigel and Steve in finding the make and model of car we wanted. Thank you! This is the third car we have purchased from them and we know that we will get excellent after sales service.
Alastair Redfern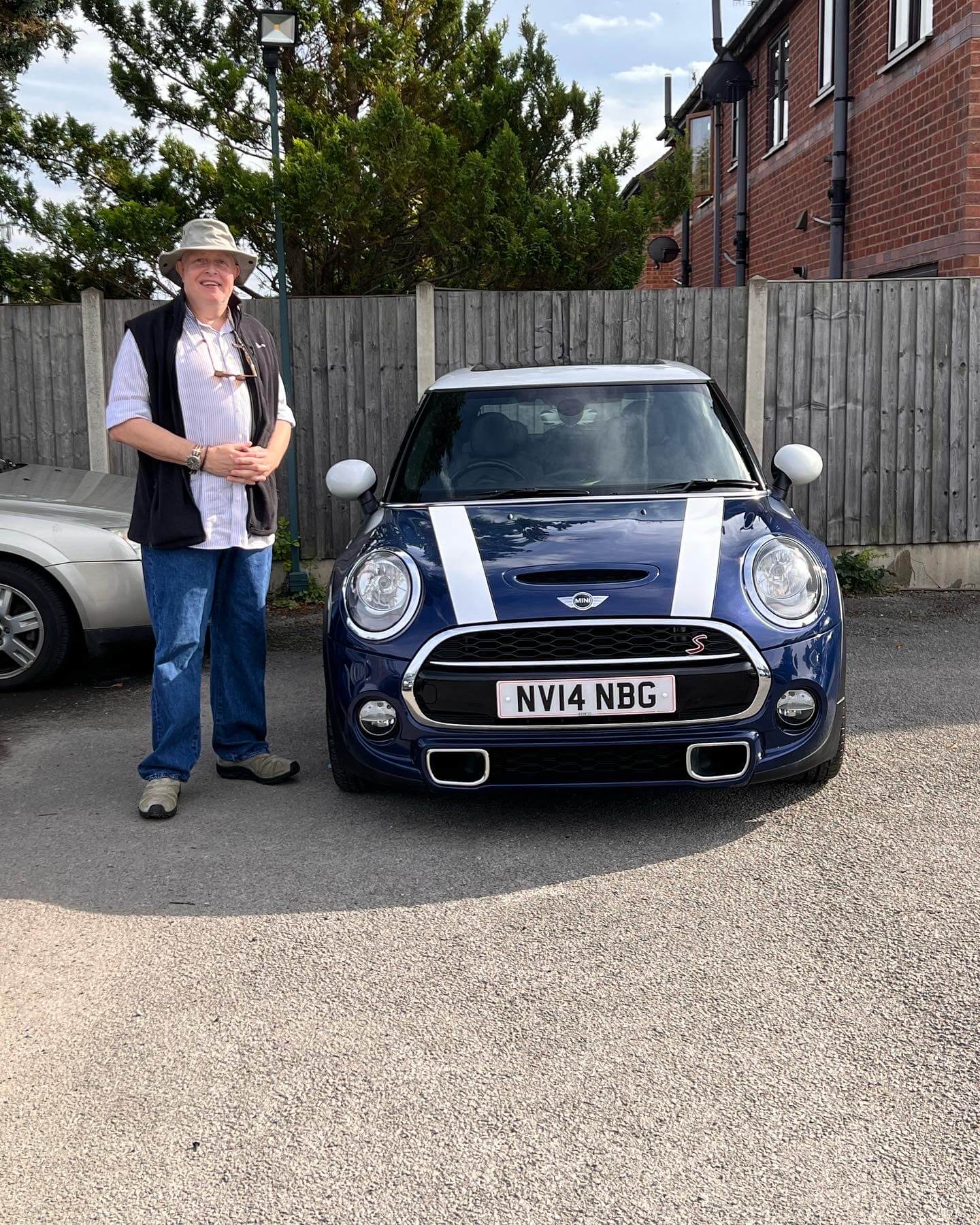 After searching for a few weeks & meeting quite a few fibbers selling mis-described rubbish, I felt deflated about ever finding a good car that was up for sale by a decent car trader. Not too much to ask. Until I came across Carwise Derby, who instantly made a good impression with their honest, open and transparent business approach. In my case, the car sold itself which is a testament to Greg's hard work sourcing a good car. During the test drive and due diligence work, I was satisfied Carwise wanted a fair price for an excellent Mini Cooper S, by far the best Cooper I had seen or tested. The mark of a good negotiation is being made to feel listened to and respected, being made aware of pragmatic realities in a friendly manner & concluding the deal with a satisfied feeling that I got what I wanted from people who cared about what I wanted out of the deal. No doubt whatsoever, I'll recommend Greg & Carwise without any hesitation. You will receive a warm welcome, you'll witness traditional values and superb aftersales care.
Neil O'Higgins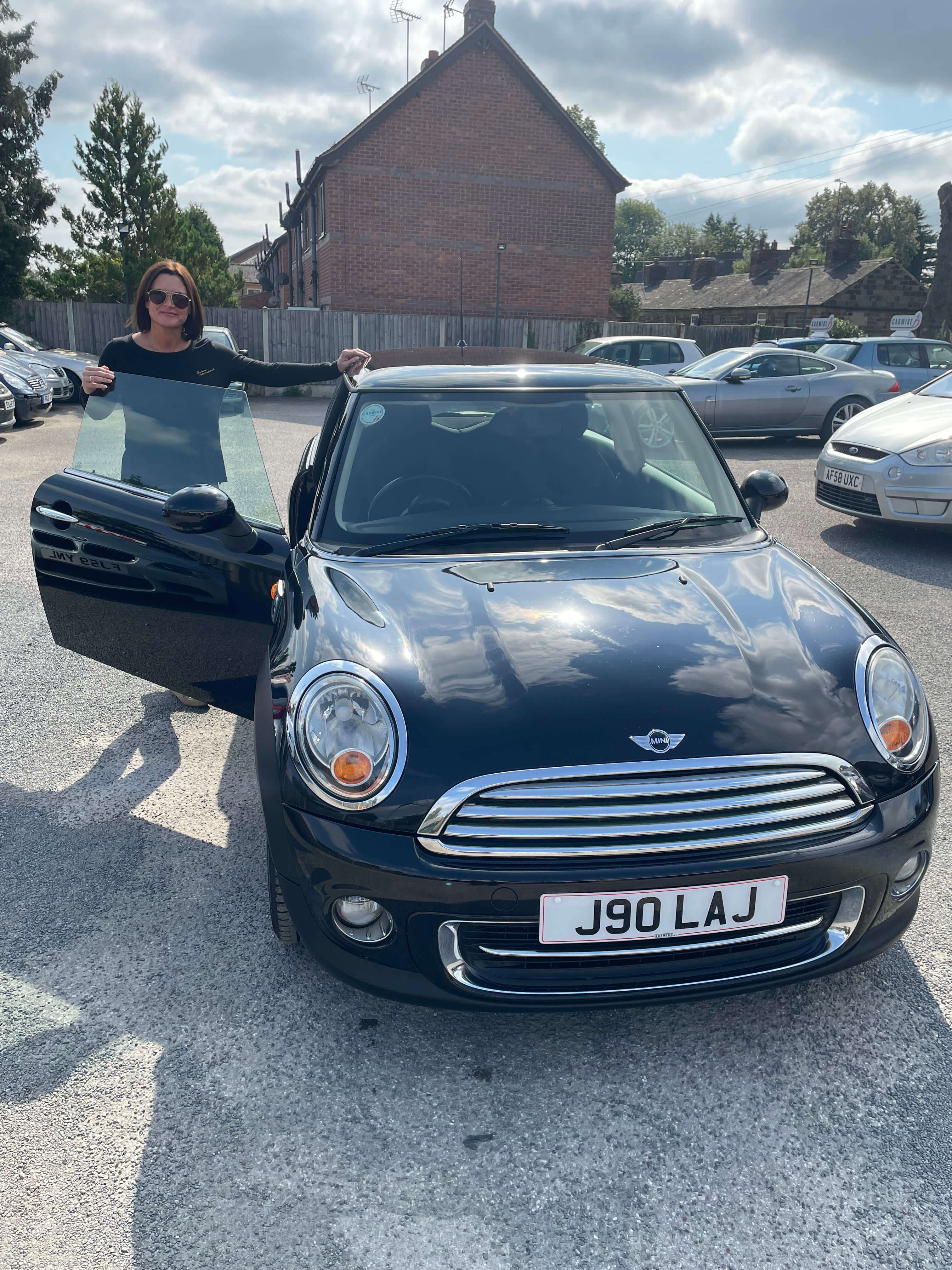 Excellent service from start to finish. Very professional and friendly, will definitely recommend.
Anonymous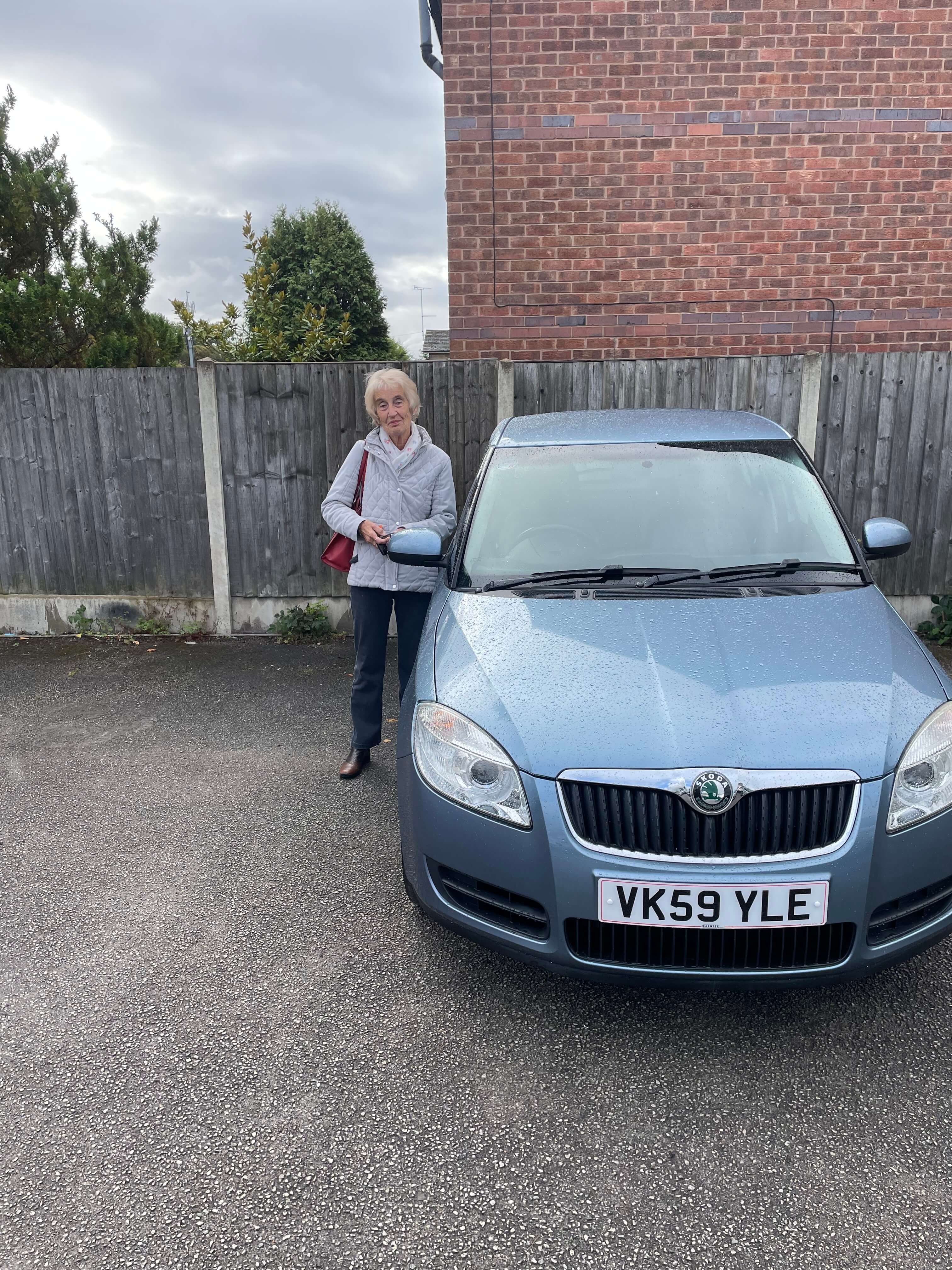 I have just purchased my third car from Carwise since 2003 and I have never had anything but excellent service from Nigel and all his staff. I would not hesitate to recommend them. They have never failed to answer any query no matter how trivial, with courtesy and I would not buy a car from anywhere else.
Anonymous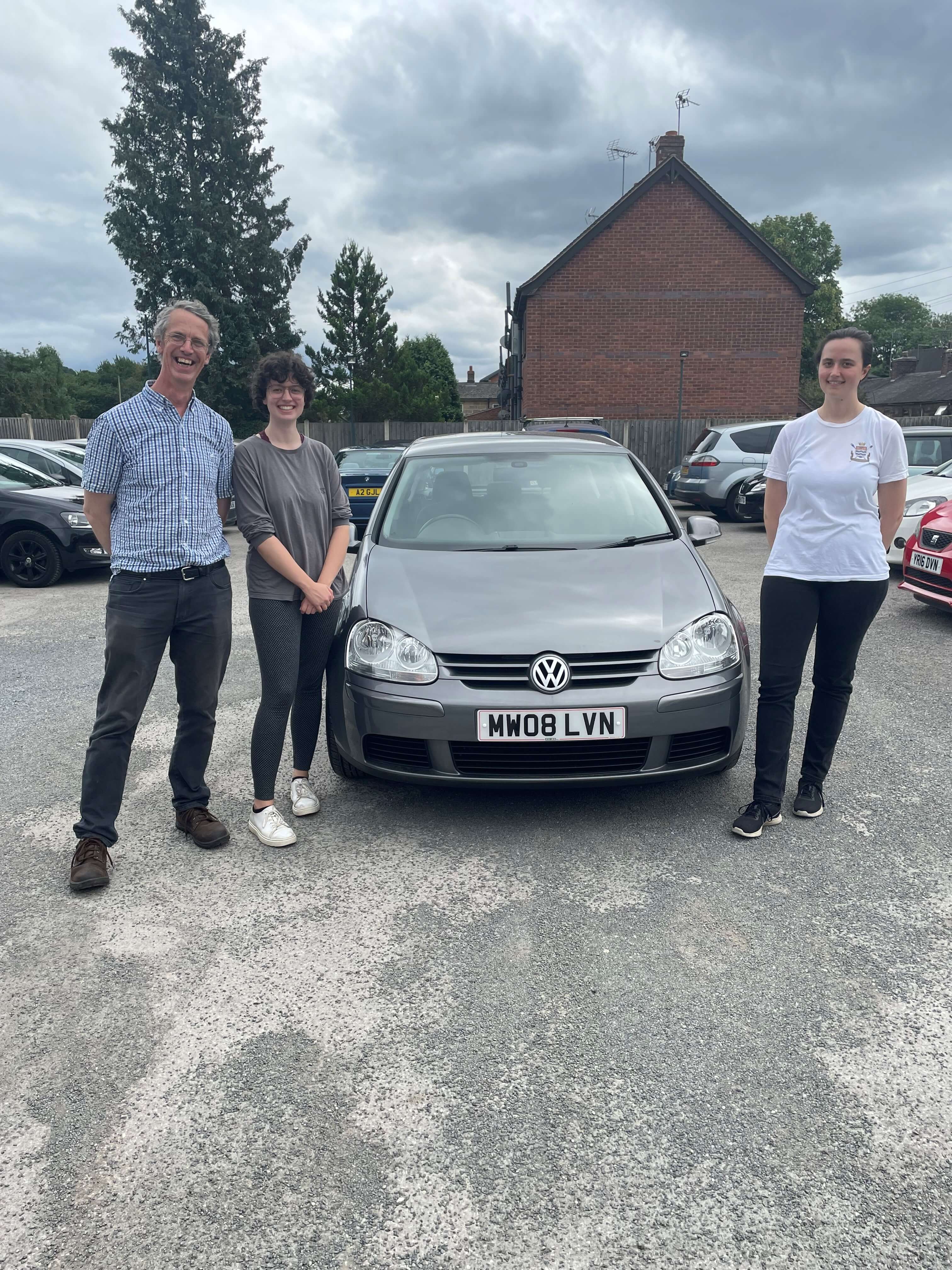 Great attention to detail. Unpressurised. Buyers will be fully confident.
Good choice of cars available but this one suited our needs. The staff know their market well and source good, well maintained cars. Lots of attention to detail, so the car had already been HPI checked; the FSH was available for inspection; and the car was well prepared. On the test drive, Nigel spotted that the AirCon needed regassing. He could have let that go, but between the test drive and collection - just 48 hours - Nigel had had the AirCon regassed. Many local people buy from here, so Nigel & Team are very keen to make sure they maintain their excellent and well-deserved reputation.
A very quick and straight forward purchase - thank you
Luke Heaton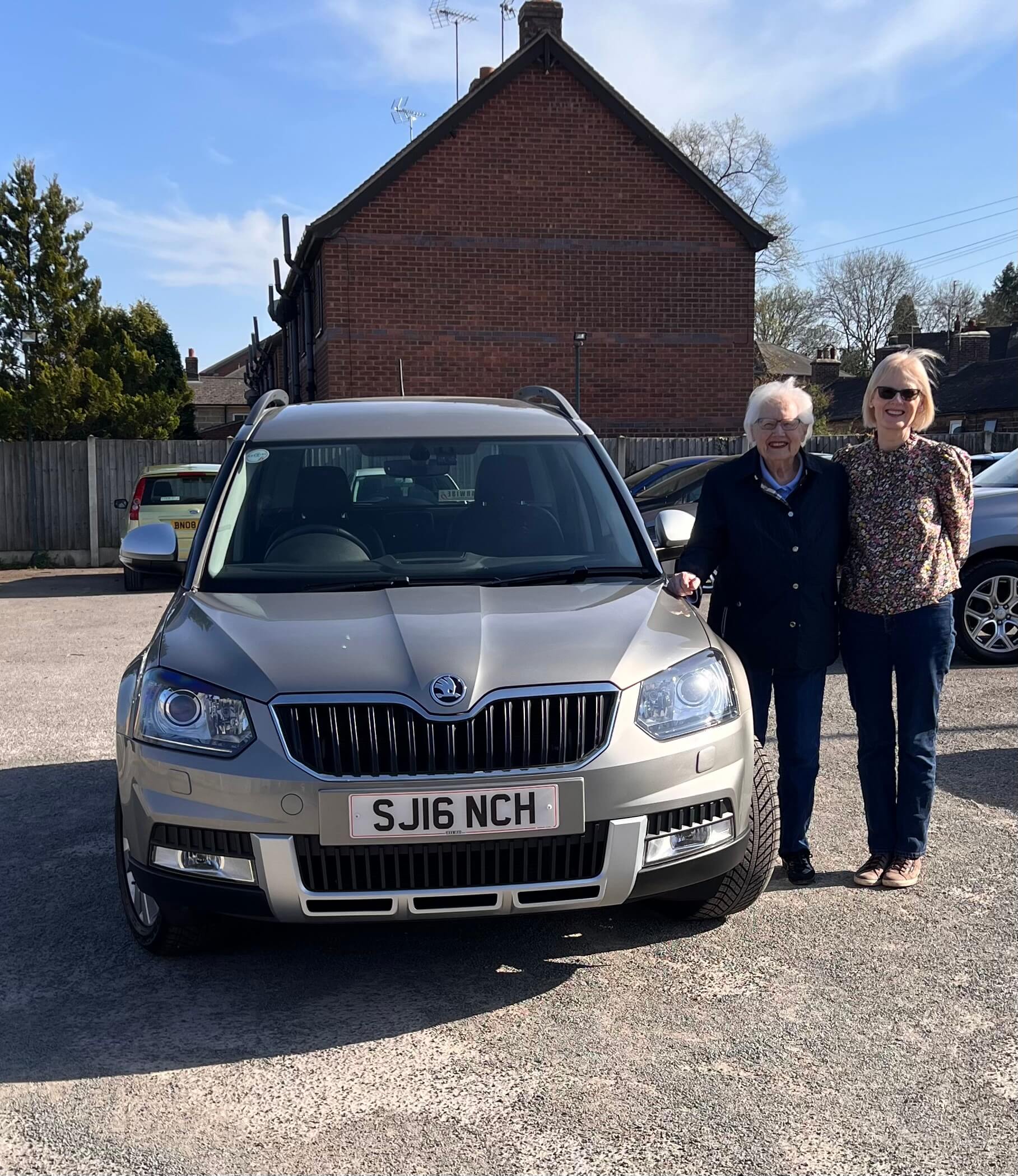 Carwise has been part of our family life in Duffield for many years. The support and service from all of the team is first class and always above and beyond expectations. We are ever grateful for their outstanding performance.
Briony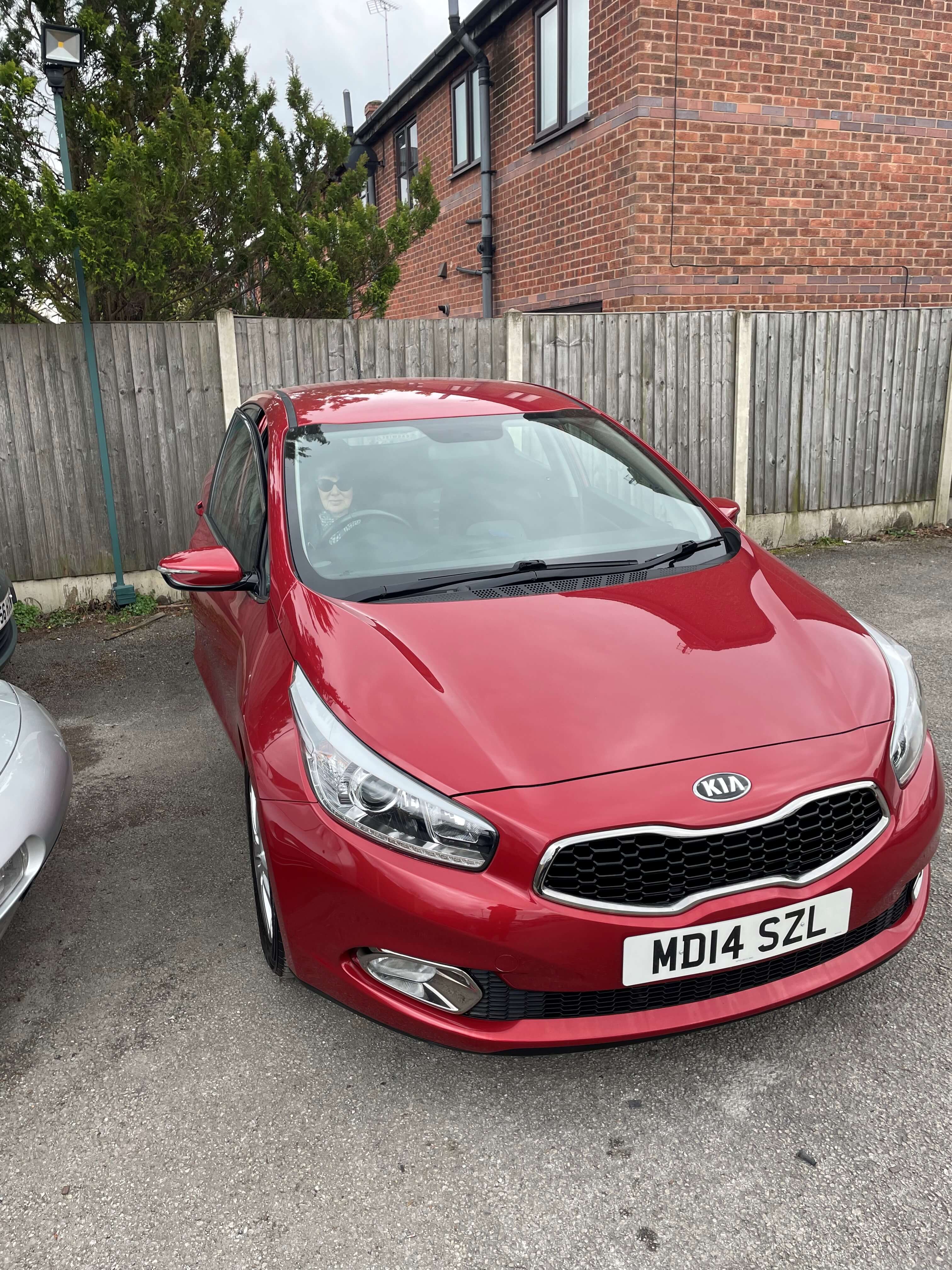 They listened and found me just the right car for my requirements. Over the years I've always had very supportive service from them and I continue to recommend them to friends.
Mrs. Jennison
Hands down the most outstanding dealership experience I've ever had. From the moment I picked the phone up I knew I was dealing with caring professionals who take pride in their operation. After enquiring about a vehicle over the phone, the proprietor whizzed off to pull the vehicle out and then promptly called me back to give me an honest walk-round overview of every aspect of the car - right down to individual tyre tread depths and the condition of the headliner! Upon viewing the car (which, might I add, matched the description to a tee) I was sent off with the keys for a no-holds-barred private test drive, along with directions to where I might find roads best suited to opening her up a little. The vehicle was to be fully serviced prior to purchase with any and all mechanical & cosmetic faults addressed - far above and beyond what one would expect for the price range I was navigating. If you're as critical as I am when it comes to the customer experience, I guarantee you will still be humbled by these gentlemen and their refreshing approach to running a business. Consider my faith in the industry cut, polished and waxed - with thanks.
Chris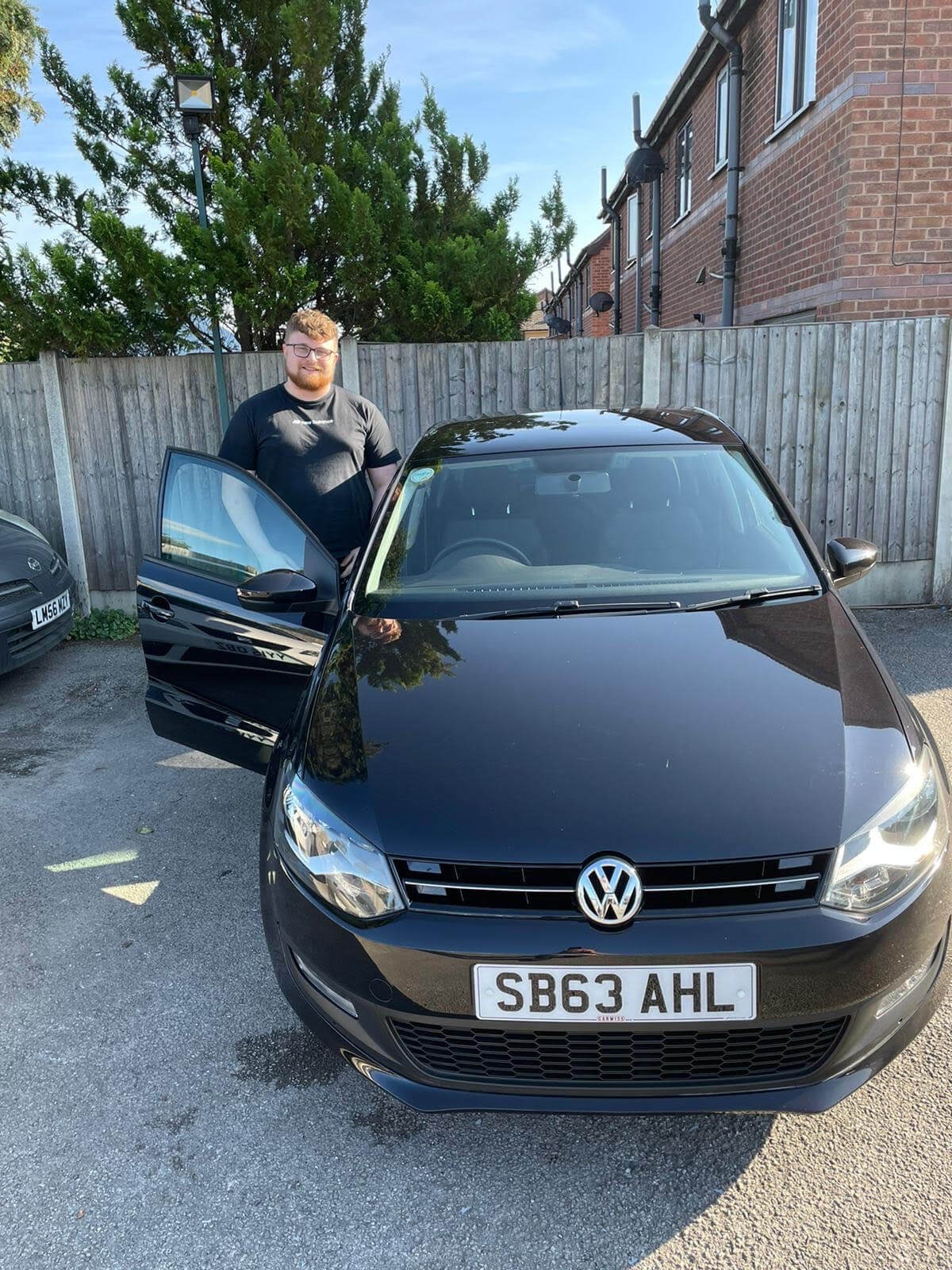 A great car buy experience.
Genuine dealership with personal touch. No hard sell, just interested and amenable. Greg kept me updated with each part of the process of buying a new car. Thank you!
Matthew Hogg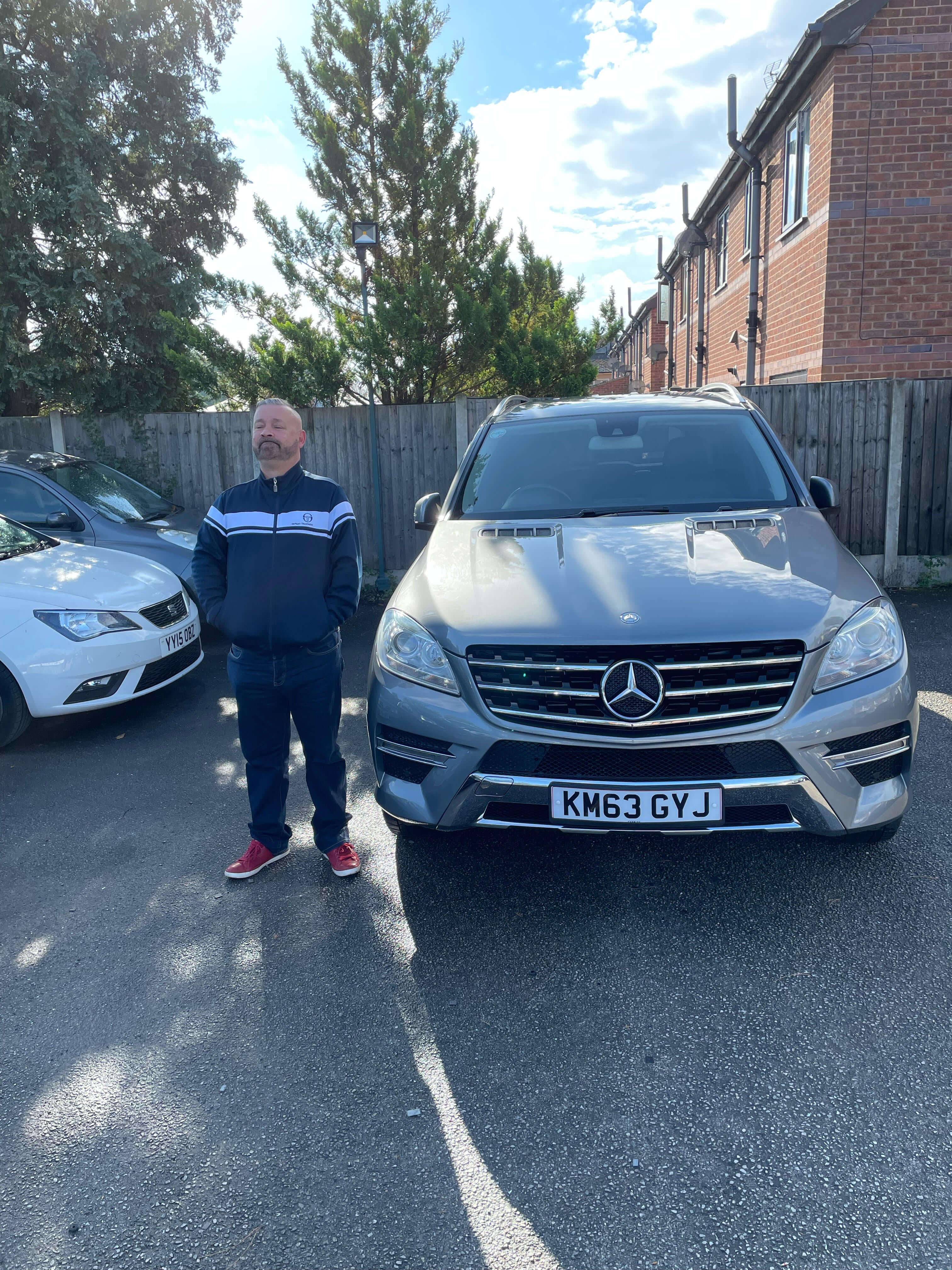 I found the staff at Carwise very professional nice kind and helpful I found Carwise service exceptional I love my Mercedes I believe I got a very good deal I'm very happy thanks to all the staff it's been a pleasure doing business with you all.
Lee Simpson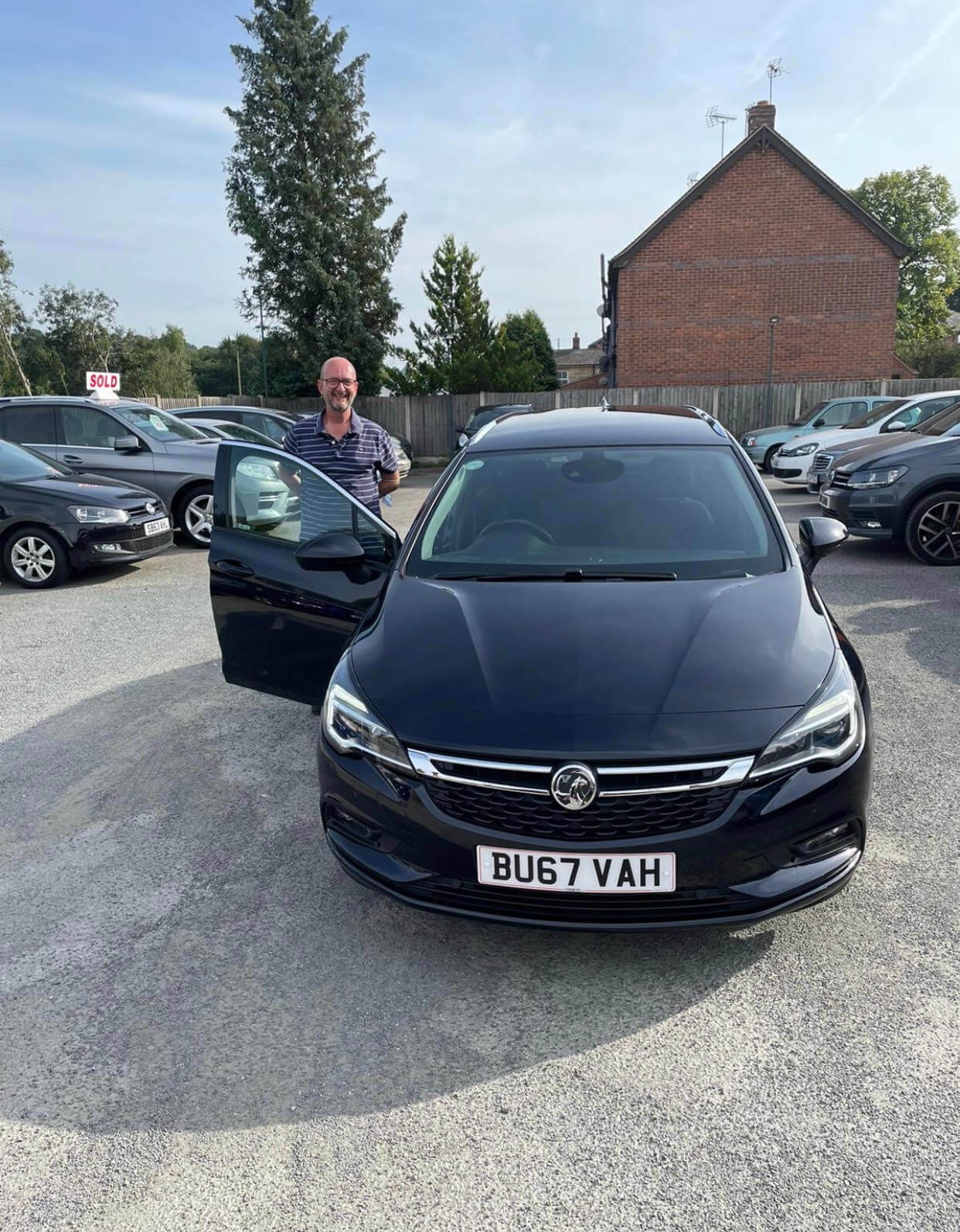 Local Business at it's Best.
Super well prepared car. Highly competitively priced. Queries (which features are on the car) were double checked in person either there and then or on call back. Deposit secured car; held whilst on holiday. Kept in touch by phone. No sales talk; just straight forwardness. Heard similar whilst in the office buying the car. Wish this local garage all the best in a competitive environment where Supermarkets and OnLine buying are the in thing. 3 month warranty with the Garage on the Hook really reassuring too. Easy to get to by train.
Martin Blake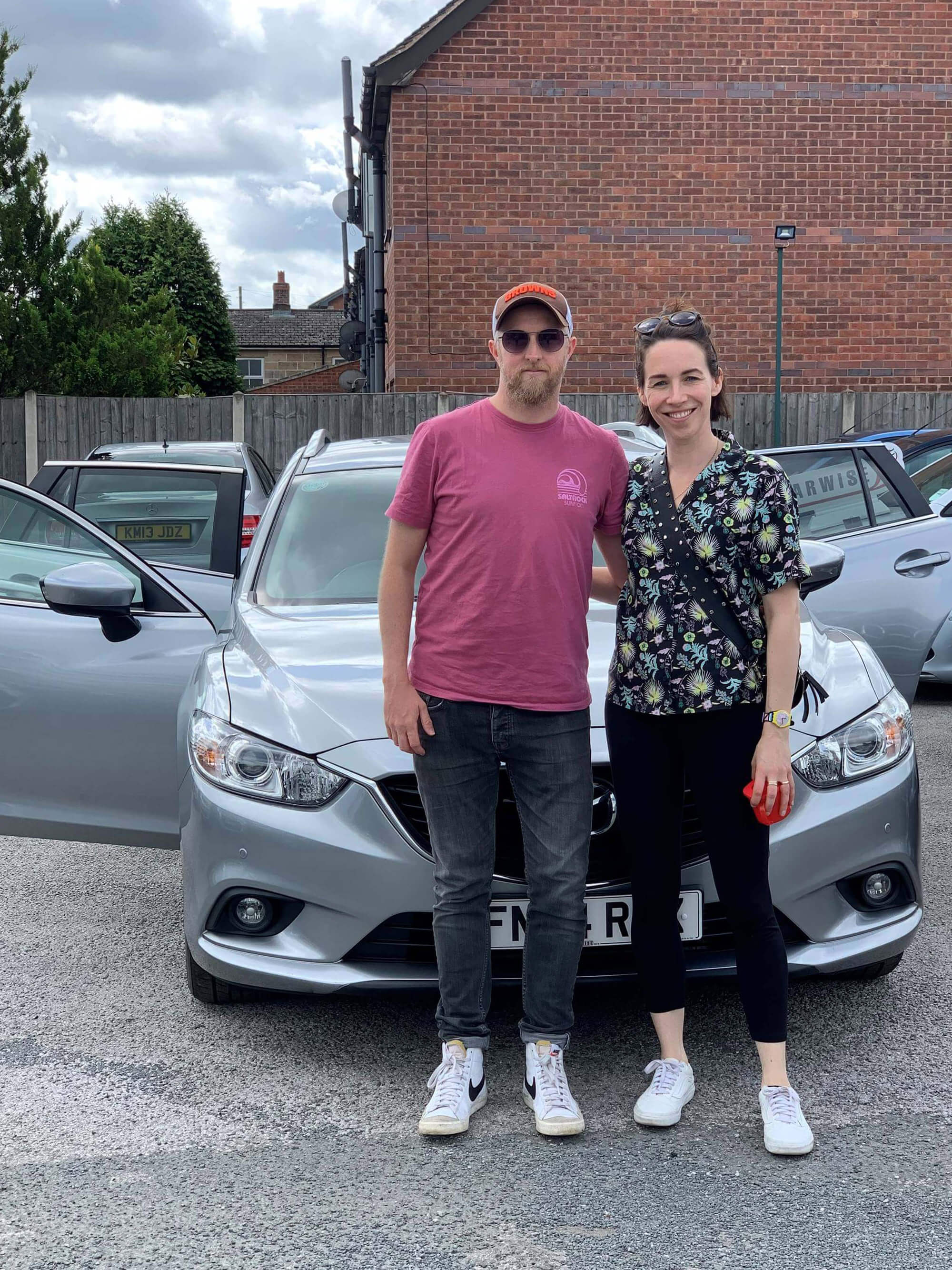 Carwise were incredibly helpful and made the process of buying a car really easy and enjoyable. We love our Mazda 6, it is even better than advertised
Alex Hains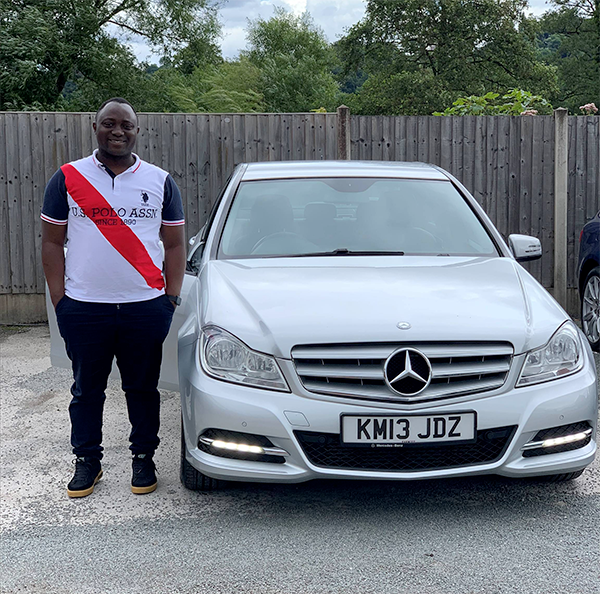 The guys were nice and got me a very good car within 24 hours. The process was straight forward.
Bernard Boateng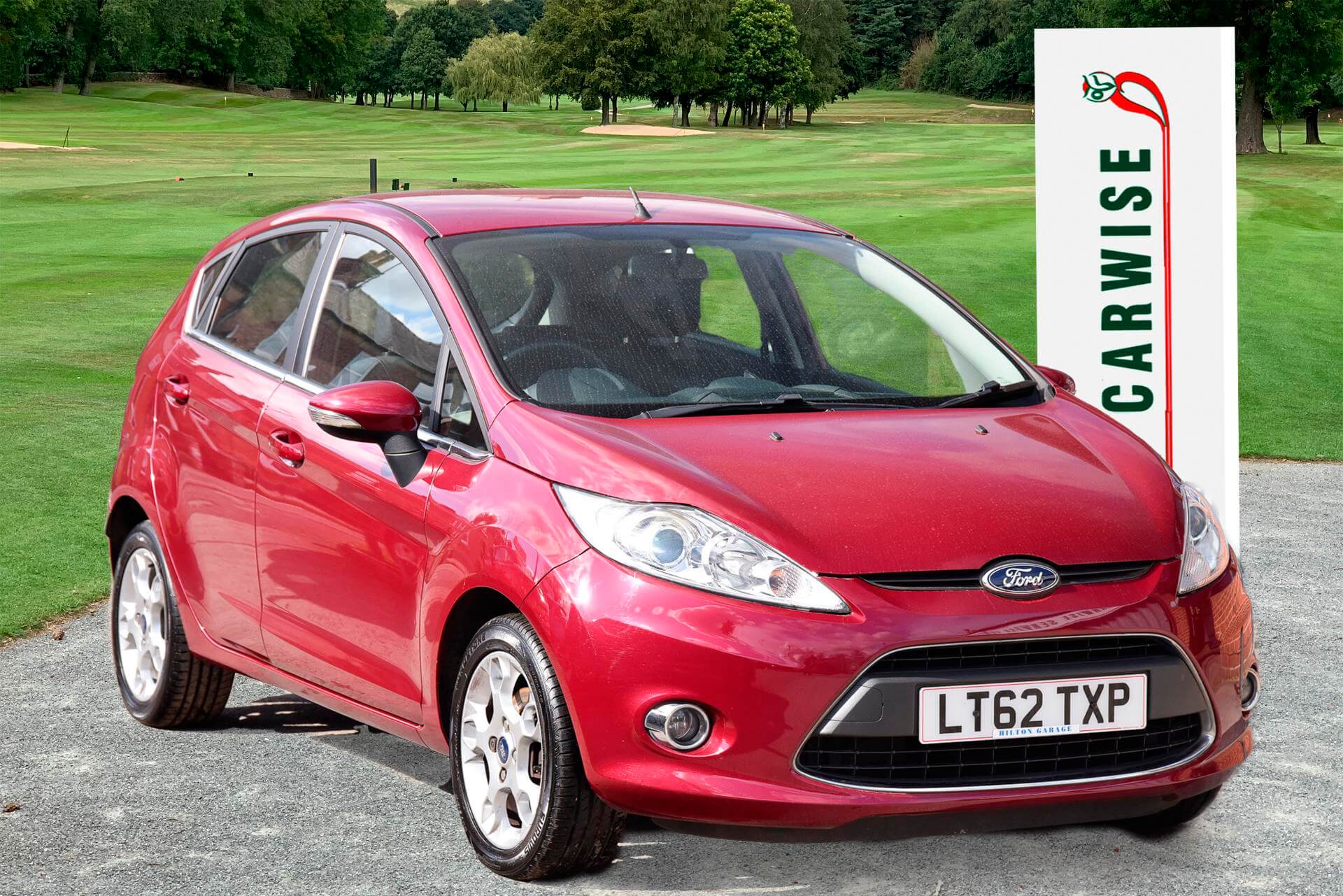 I just wanted to say 'Thank You' to yourself and the team for making the car buying process a much happier and more transparent one than the previous 2 occasions I've recently experienced. Really appreciated the full mot and service carried out too and you letting me take the car earlier than would normally be ready.
Driven down to London this weekend and the car is driving really well. I'm very happy with it. Long may it continue.
All the very best!
Lorraine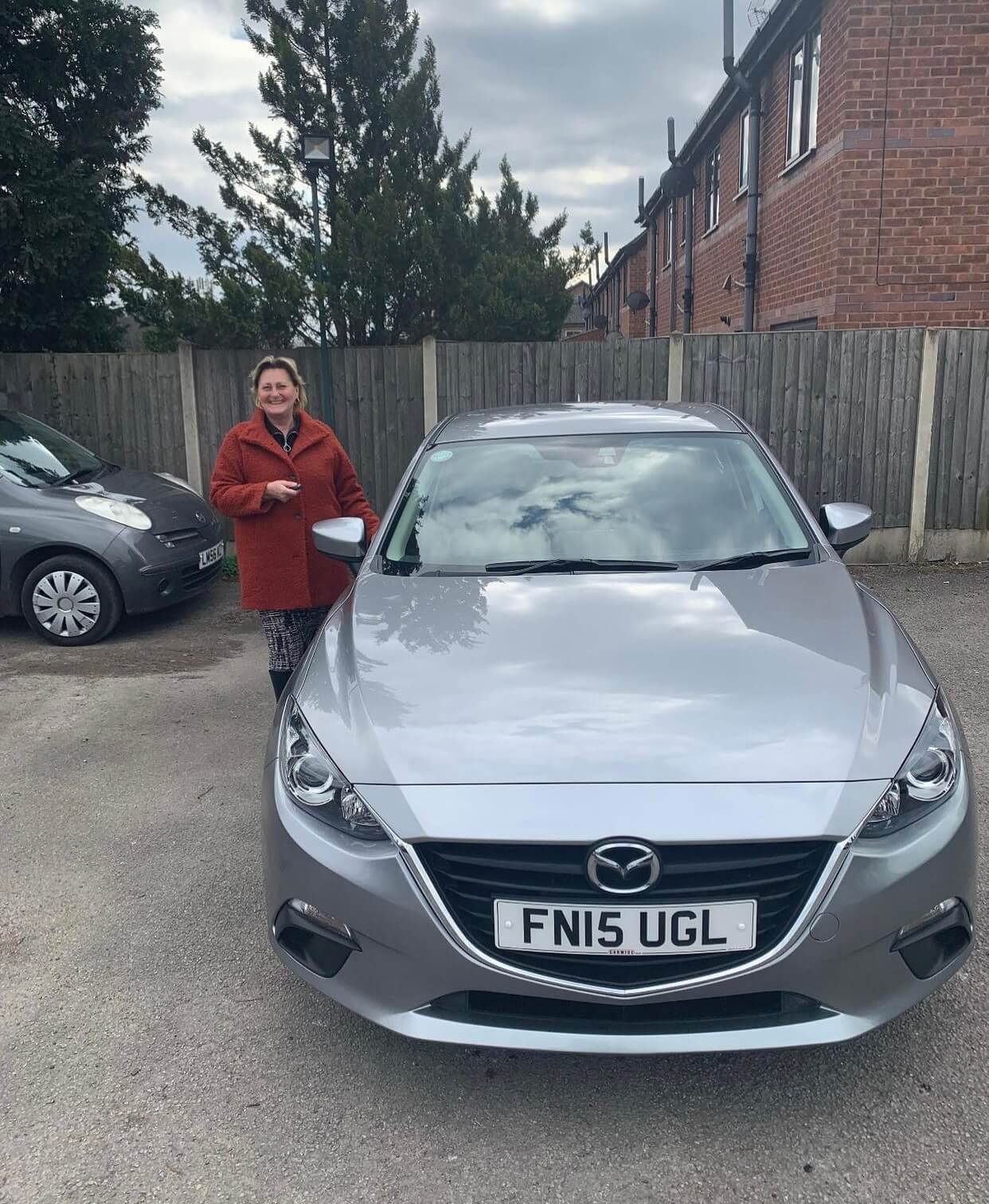 I purchased a car in March 2021 from this small friendly garage selling quality cars. Straight forward information given, no hard sell giving the purchaser confidence in their choice. Service and MOT carried out before collection. Would highly recommend.
Jill Bowyer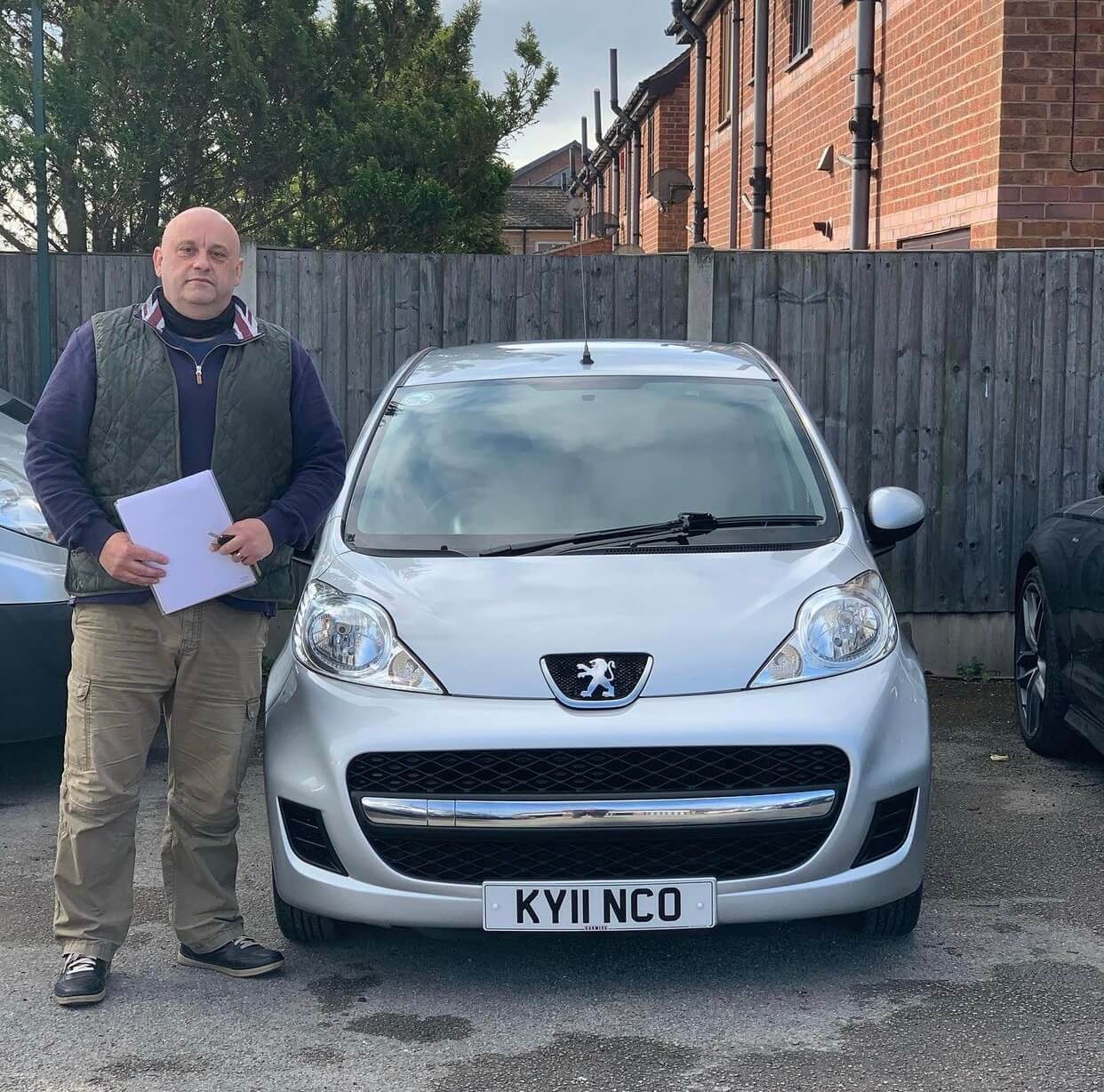 Easy to deal with, purchased a Peugeot 107 no problems at all! Greg did everything he said he would, they are local to me, and have a very good reputation locally. I would not hesitate to buy from them again.
David Stevens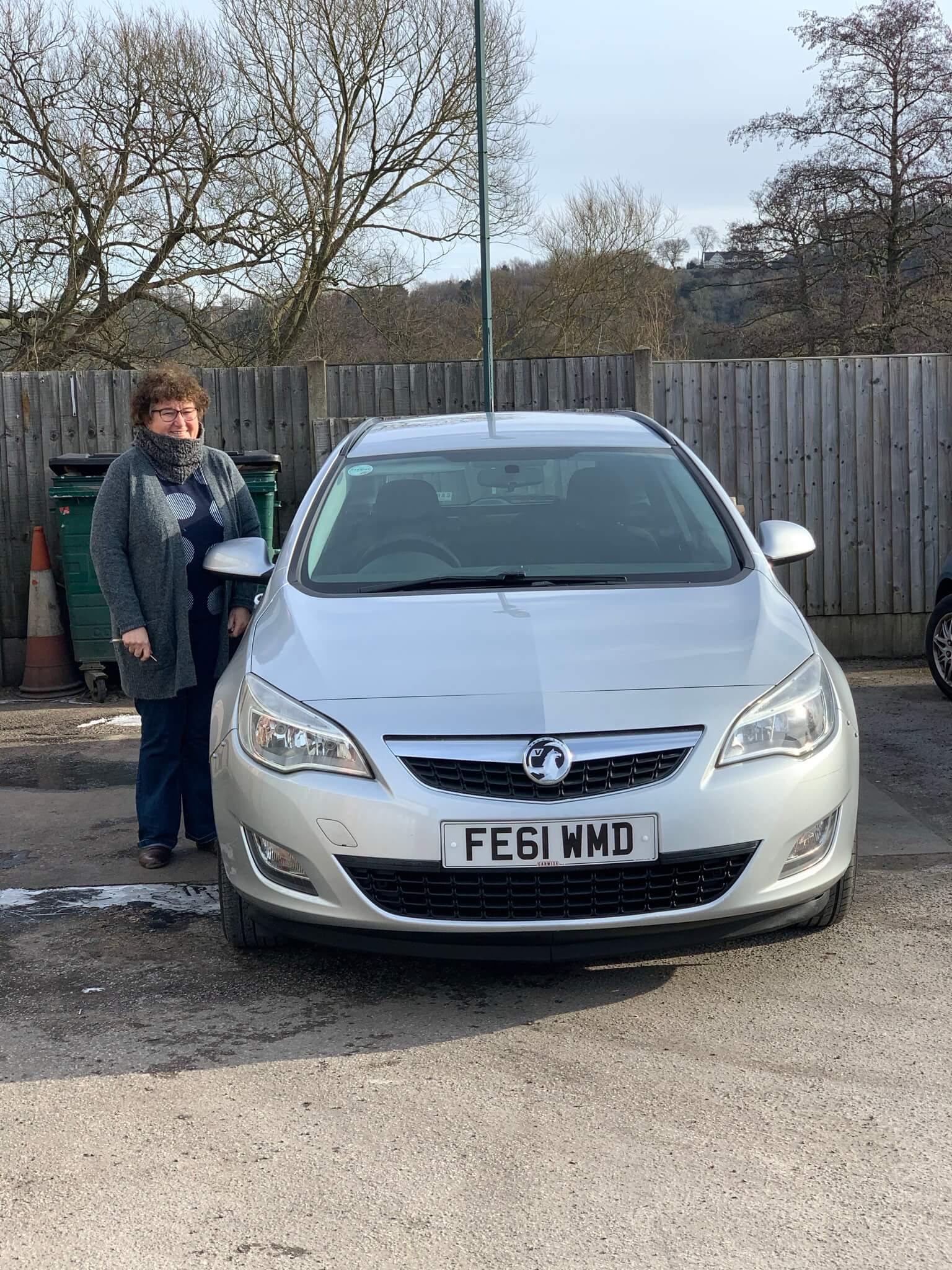 Needed a car in a hurry and Carwise were there to help. Their excellent friendly staff were so helpful. I am very pleased with my new car, would highly recommend Carwise to anyone. It will be the first place I visit next time I'm looking for a car. Thank you!
Jackie L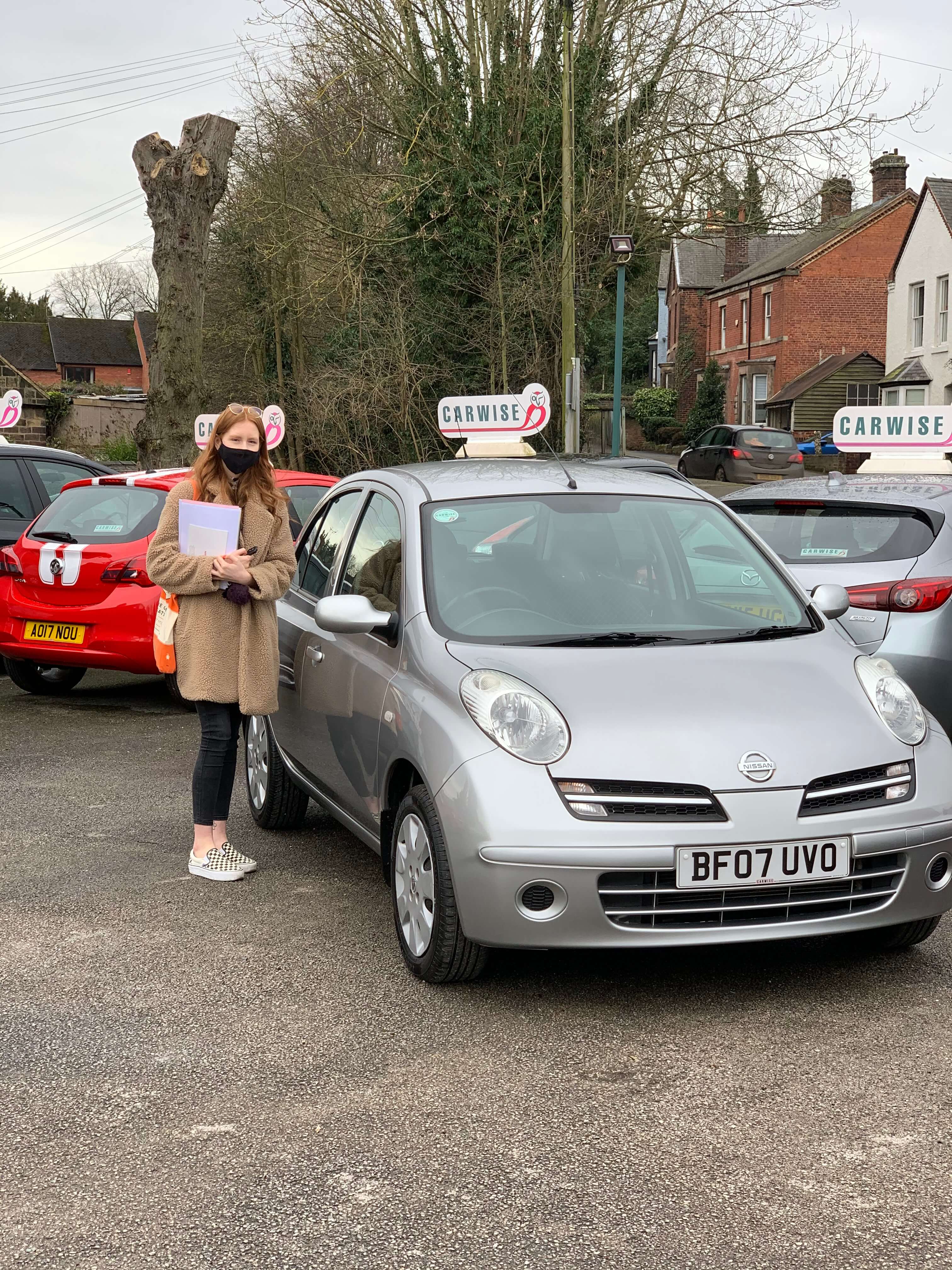 Brilliant from start to finish. The team were welcoming and provided a great service and couldn't have been more helpful.
Amber Baines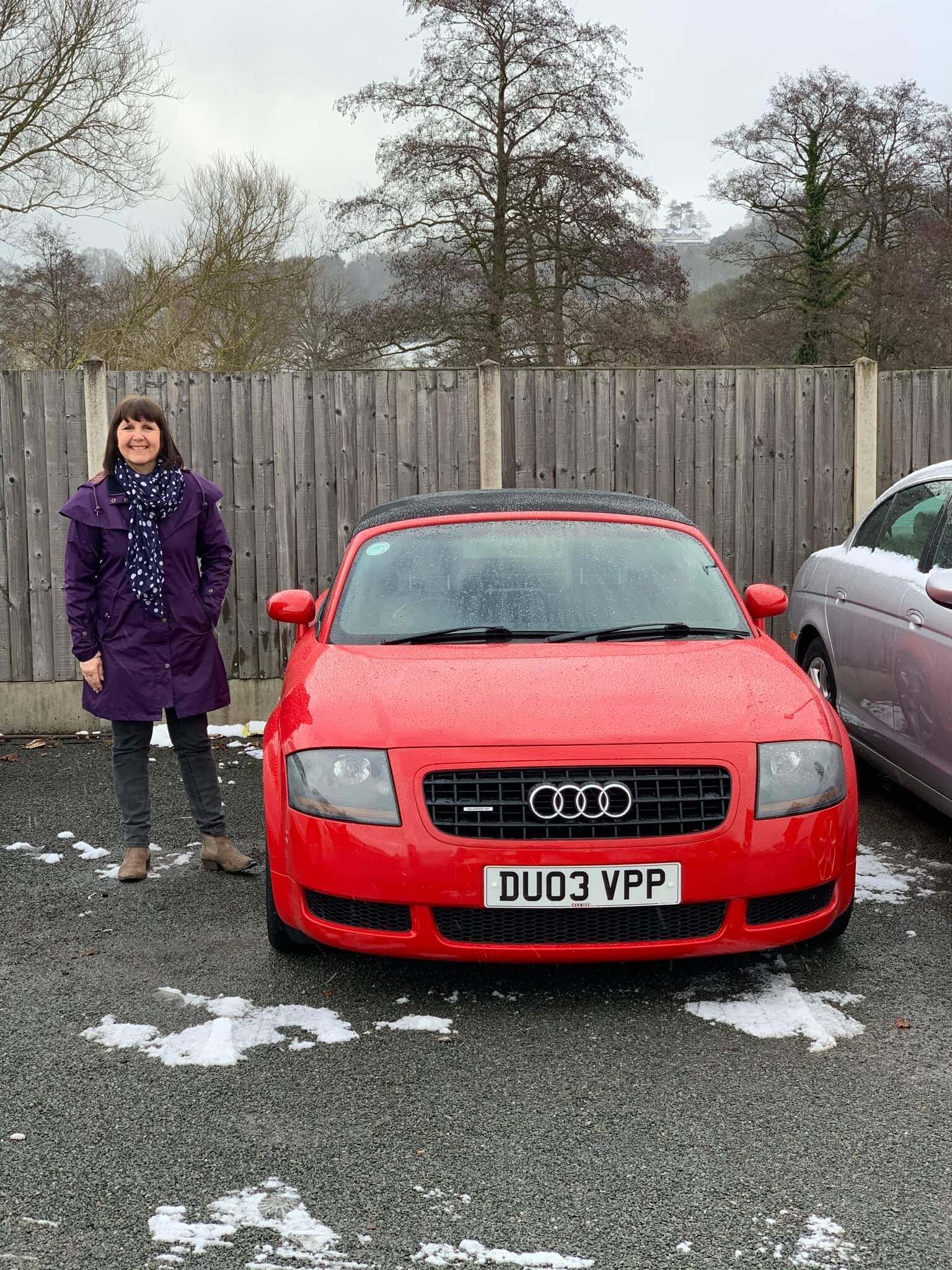 Just want to say a big Thankyou for your professional & friendly way you dealt with me when I purchased my Audi TT, I Love it & it drives brilliantly. I am looking forward to taking it to many Audi TT events in the Summer. I have previously purchased a car from Carwise Derby & will certainly recommend you all again in the future.
Kind Regards
Val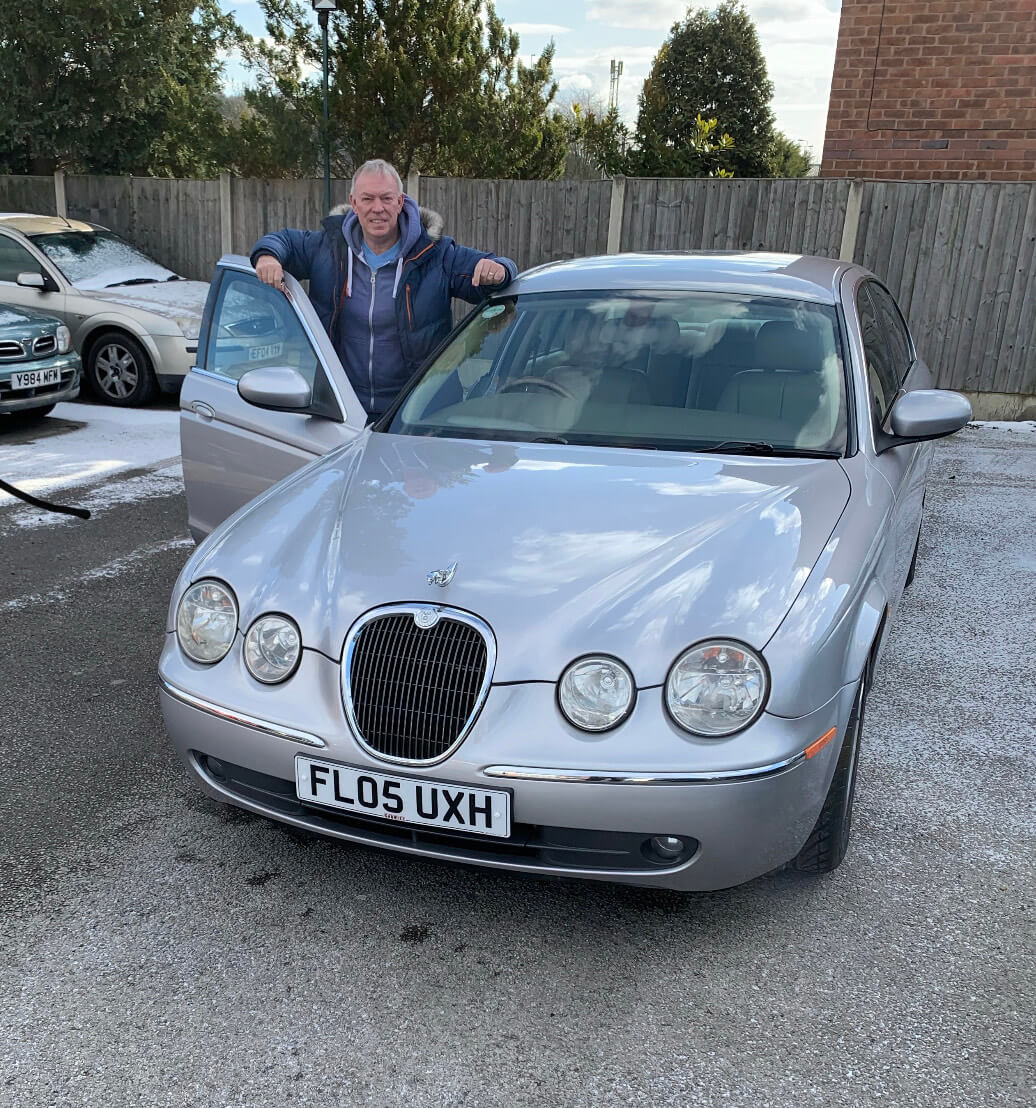 Just bought a fabulous Jaguar S Type from Nigel at Carwise. The service was exemplary and I collected the vehicle with new MOT, Service and Valet. A pleasure to work with and extremely professional and polite.
William Brown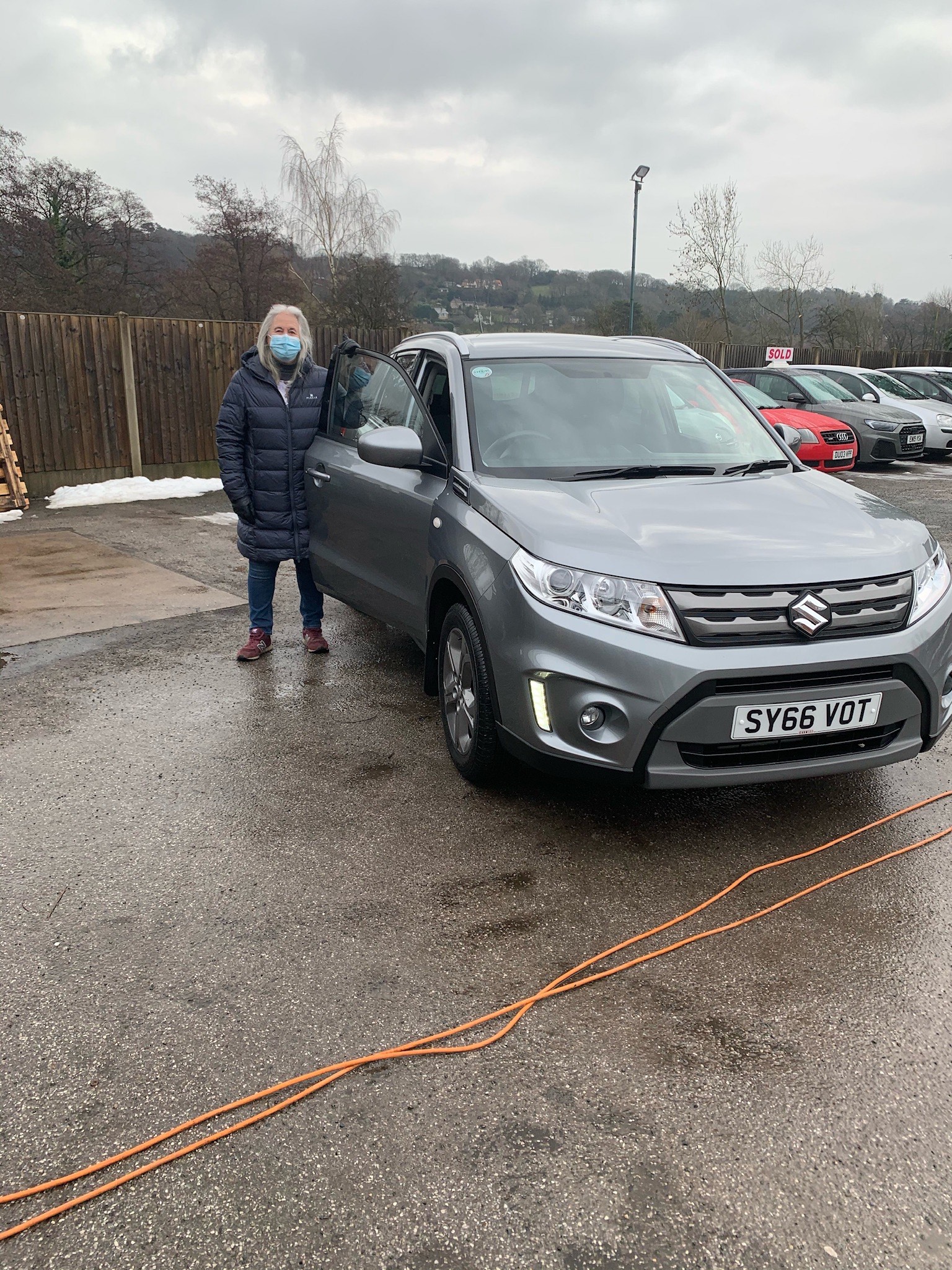 I have been buying cars from Carwise at Duffield for over ten years and can thoroughly recommend them for service, courtesy, pricing, quality and efficiency.
My latest purchase was seamless. I sent Nigel a list of possible models I was interested in and the price range. Within days one had been sourced, checked over, details communicated to me and fetched from the other side of the country - in the middle of a massive rainstorm! I checked it, drove it, agreed a price along with a guarantee offered by Carwise after their mechanics had confirmed the quality.
Knowing that the company is local, reliable and trustworthy counts for a lot and their ability to source vehicles from across the country is a massive bonus.
I have even more reasons to thank them for their helpful attitude and willingness to respond to individual needs. They came to my rescue with a hire vehicle needed for a holiday at very short notice when let down by a large national company and they found a car for my niece at a very competitive price to tide her over whilst awaiting her larger vehicle to be available.
Nigel, Steve and staff are to be complemented on the quality of their business.
Di Hancock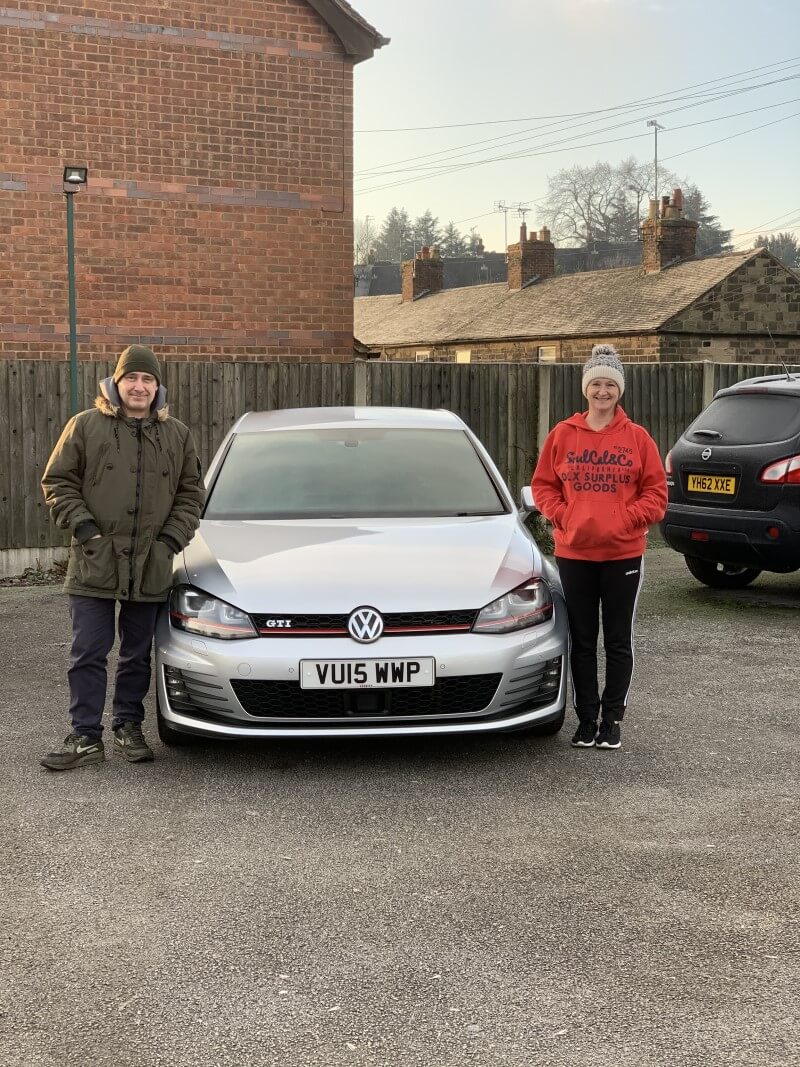 We bought a VW Golf GTI from Nigel & Greg and couldnt be happier, the whole experience from start to finish was enjoyable and easy
Car was serviced, MOT'd and valeted, nothing was too much trouble and the whole transaction was seamless and felt confident throughout that Carwise are a 5 star, trusted & reputable well established company with years of customer satisfaction.
Would recommend Carwise 100%!!
Amanda Newman-Bail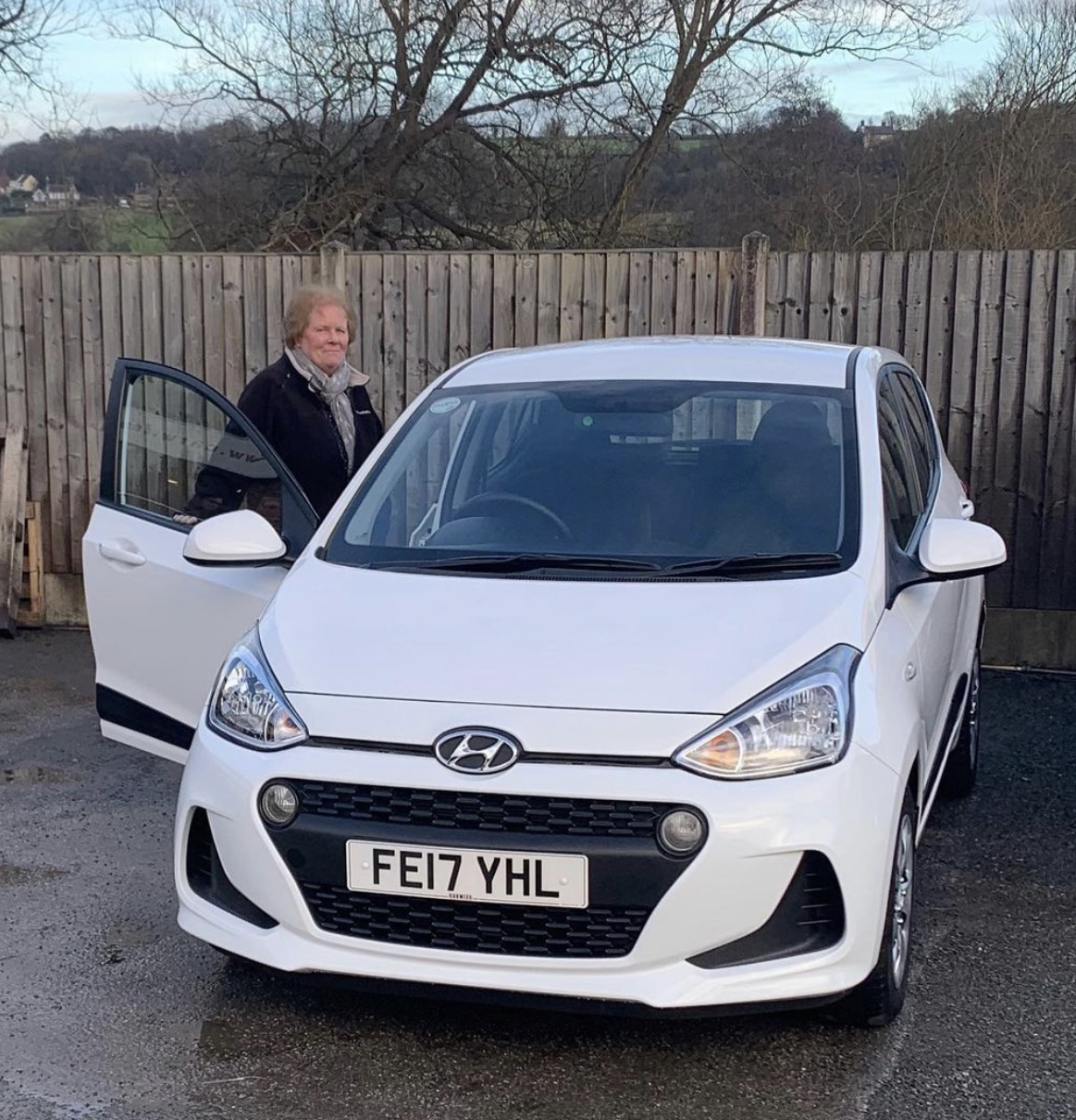 Staff at Carwise were extremely helpful when I was looking to purhcase a car. There was no pushy salesman patter. I was allowed to look over the car I was interested in at my own pace. When it was time to collect my new car Carwise ensured that I knew how everything worked before I set off down the road. I felt confident that I had made the right decison to purchase a car from Carwise.
Jan Dustan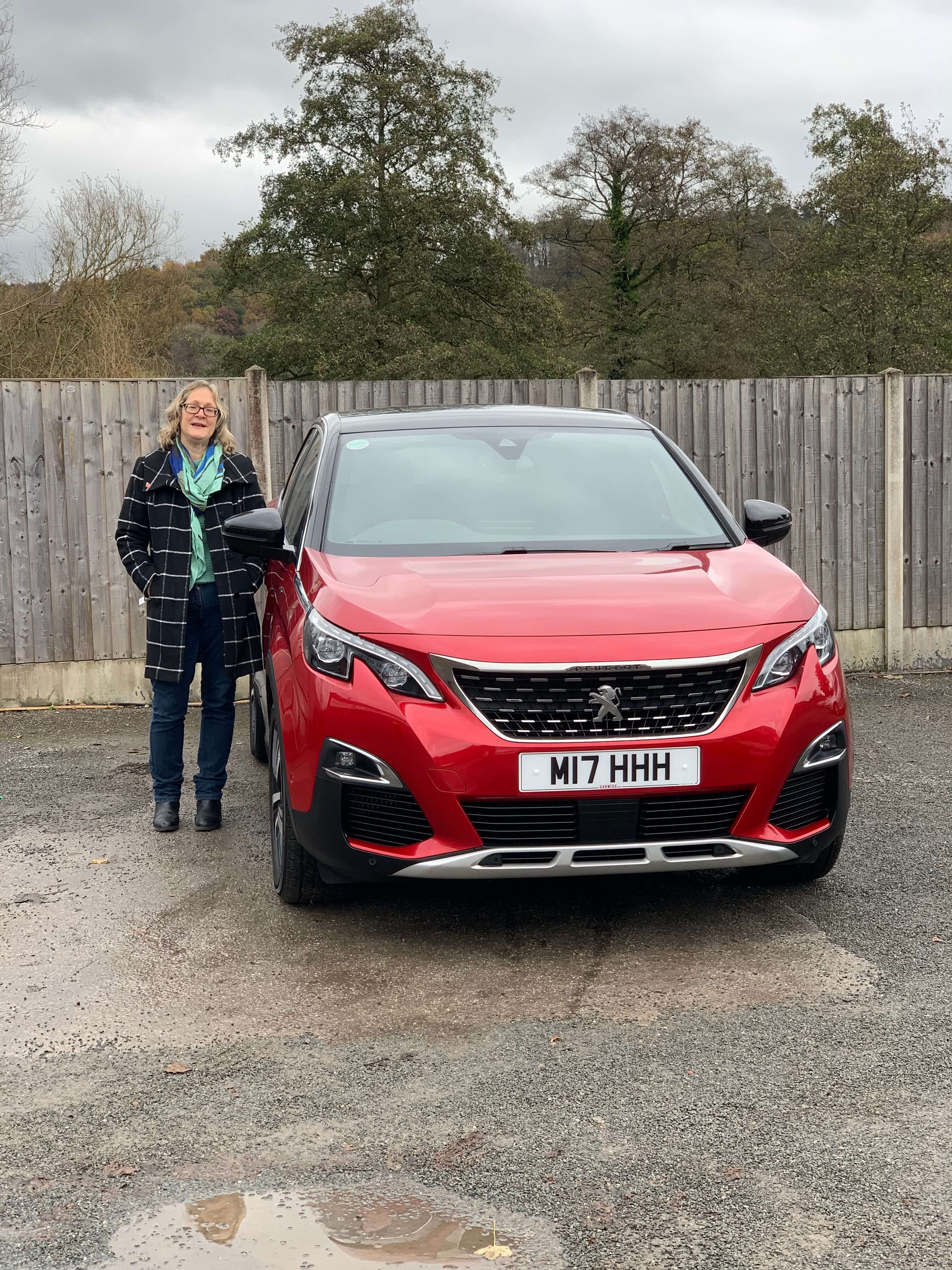 We are really delighted with our new car.
We have been regular customers of Carwise for about 20 years, so when our old car needed replacing we knew that they would source a new car for us to our specification. Carwise's after sales care has always been very good and whenever I have phoned up they have always been very helpful and reliable.
Julie Wood - Duffield
I bought my previous car from Carwise 11 years ago. It was such a good car I decided to return to Carwise when I sadly needed to replace it. Both * and * were very helpful and I felt I was able to trust them to find and sell me my next car. * kept me informed about possible cars and kept to my price limit. They kept my old car and instead of scrapping it, they have cleaned it up to extend its life.
Debbie Johnson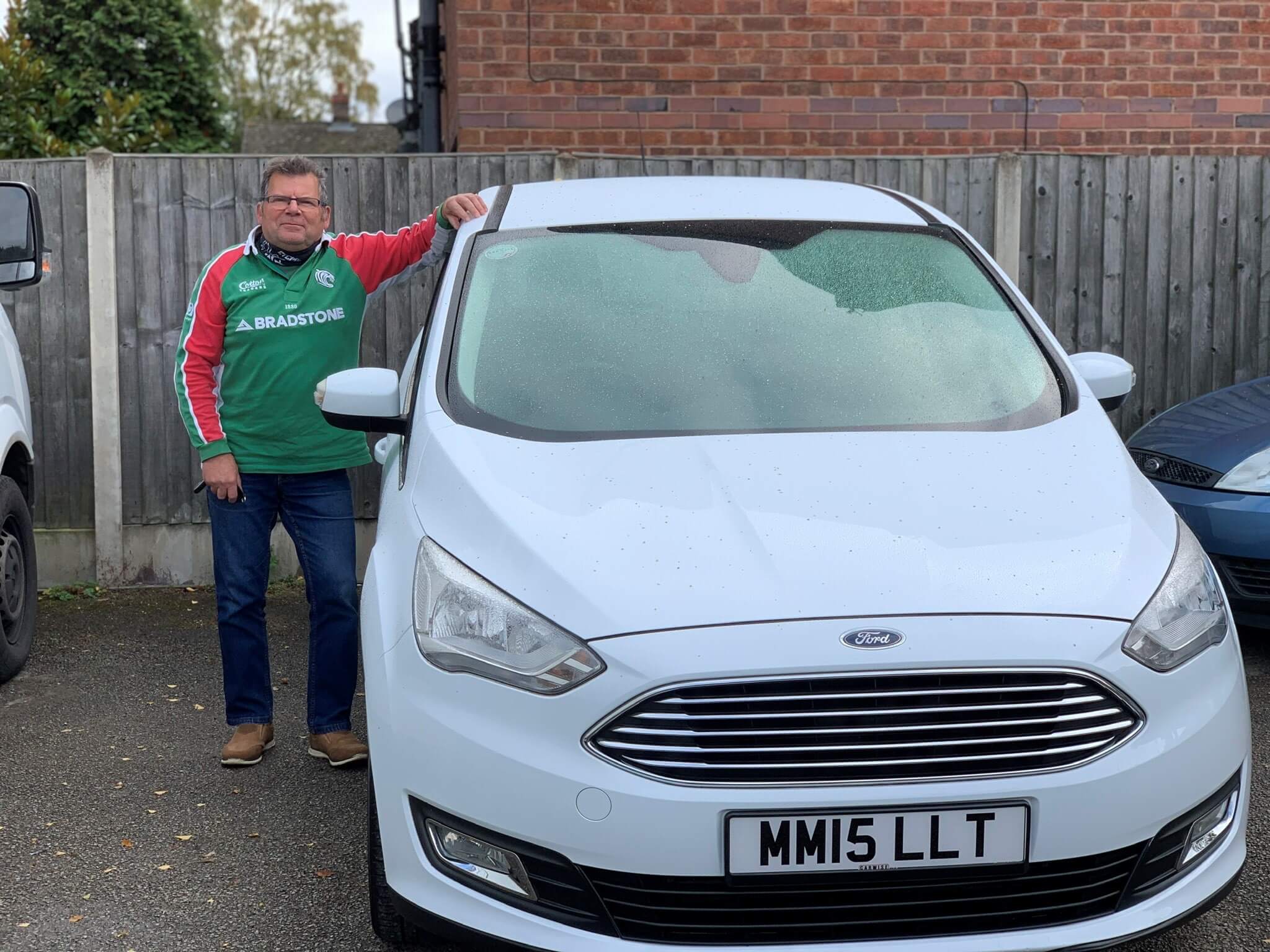 Hi Greg and the team. I have not used garages very often in the last 30 years for my car purchases. But this time it was a case of the right car at the right garage. It is surprising how many people see the car or the keyring and say that they have used you before and some, more than once. The car is a rare gem as it had to tick a lot of boxes to replace our previous car. To find it on our doorstep, was a real bonus. Considering the state of the world, the first view was arranged and went well. The test drive was also done under Covid restrictions and that sealed the choice of our new car. When we went to pick the car up, everything was ready for us. The car was serviced and came with a full MOT. It was looking like new inside and out. See you in 12 months for our next MOT.
Thanks, John and Carol
I am writing to express my gratitude to you all fpor the service that you have provided to me and my late husband, David, over the last 13 years.
We have purchased a number of cars through you over these years and all have provided us with many hours of carefree driving thanks to your good services and attention to detail.
When we have sought advice you have been prompt to offer it and it has always turned out to be practical and sensible. You help has been invaluable.
I was not going to mention individuals because it seems to me that you work as a team however to Steve, Nigel, Jo and Chris togeher with others at the desk and in the office over the years I wish you all well and thank you most sincerely.
Yours faithfully,
Mrs. Brenda Wigley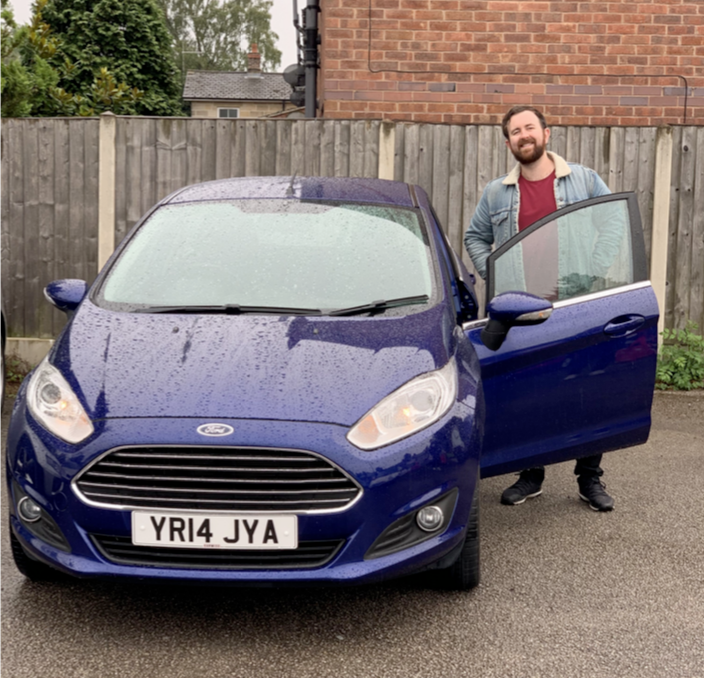 I dealt with Greg at Carwise, great service and would highly recommend all of the staff here as nothing was too much for them. Many thanks again for fitting us in nothing was too much trouble and with MOT's for life it's worth the money for the car!
Matt Parkin, Belper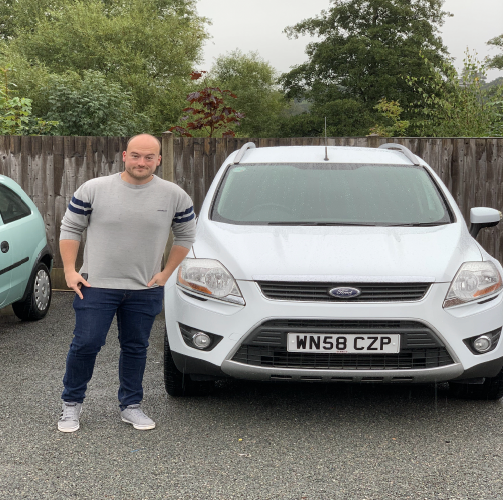 I am so glad I chose Carwise when changing my car to something new. The staff were fantastic & extremely helpful. I always felt welcome & the exchange was quick and easy. I will absolutely be visiting them again in the future, thanks for being such a kind & fantastic team.
Chris Allen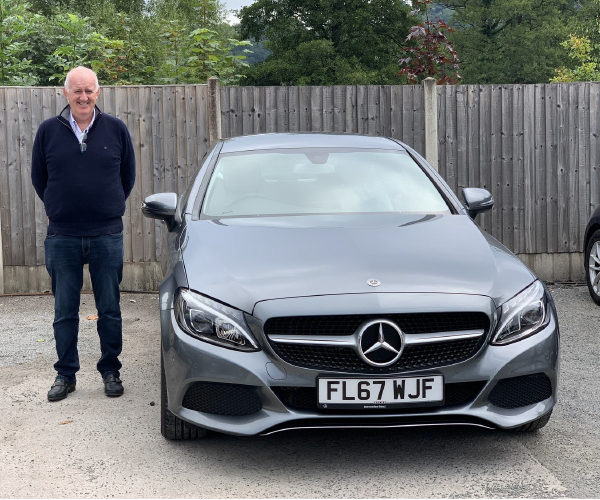 Straight forward purchase. Greg was very helpful.
Elaine Hickey-Dwyer, Kildare Ireland (collected by husband Declan)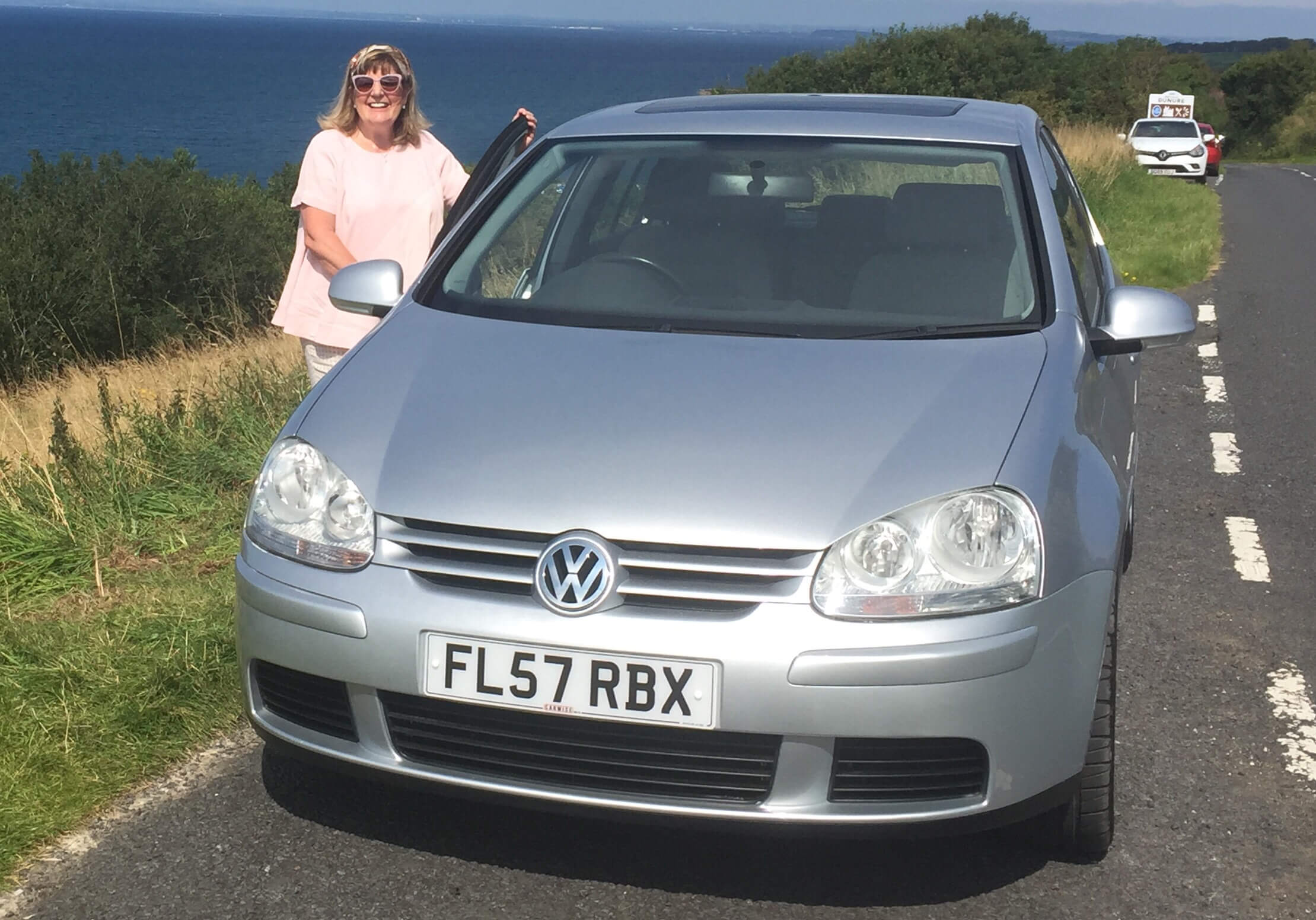 A GEM OF A FIND!
I am absolutely delighted with the purchase of my VW Golf fsi Sport from www.carwisederby.com
In particular my contact person throughout the process was Mr Nigel Goodwin a true professional in whom I placed my trust as I purchased the car online at a distance of 280 miles without actually seeing the vehicle until I arranged for it to be delivered to my door.
I could not be more delighted if I had bought a brand new vehicle as the car was in absolute mint showroom condition inside and outside.
I would have no hesitation whatsoever in buying from www.carwisederby.com again and would highly recommend this company to anyone.
Eileen Beattie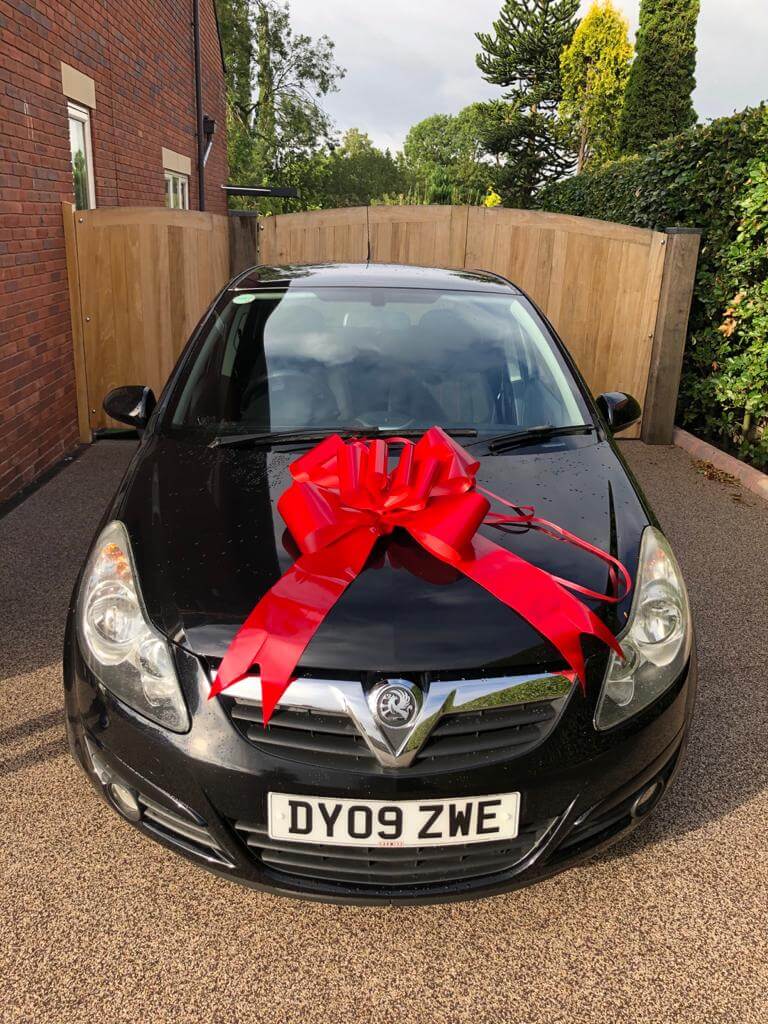 One very happy girl! Thanks for helping us sort it!
Julie Carter, Duffield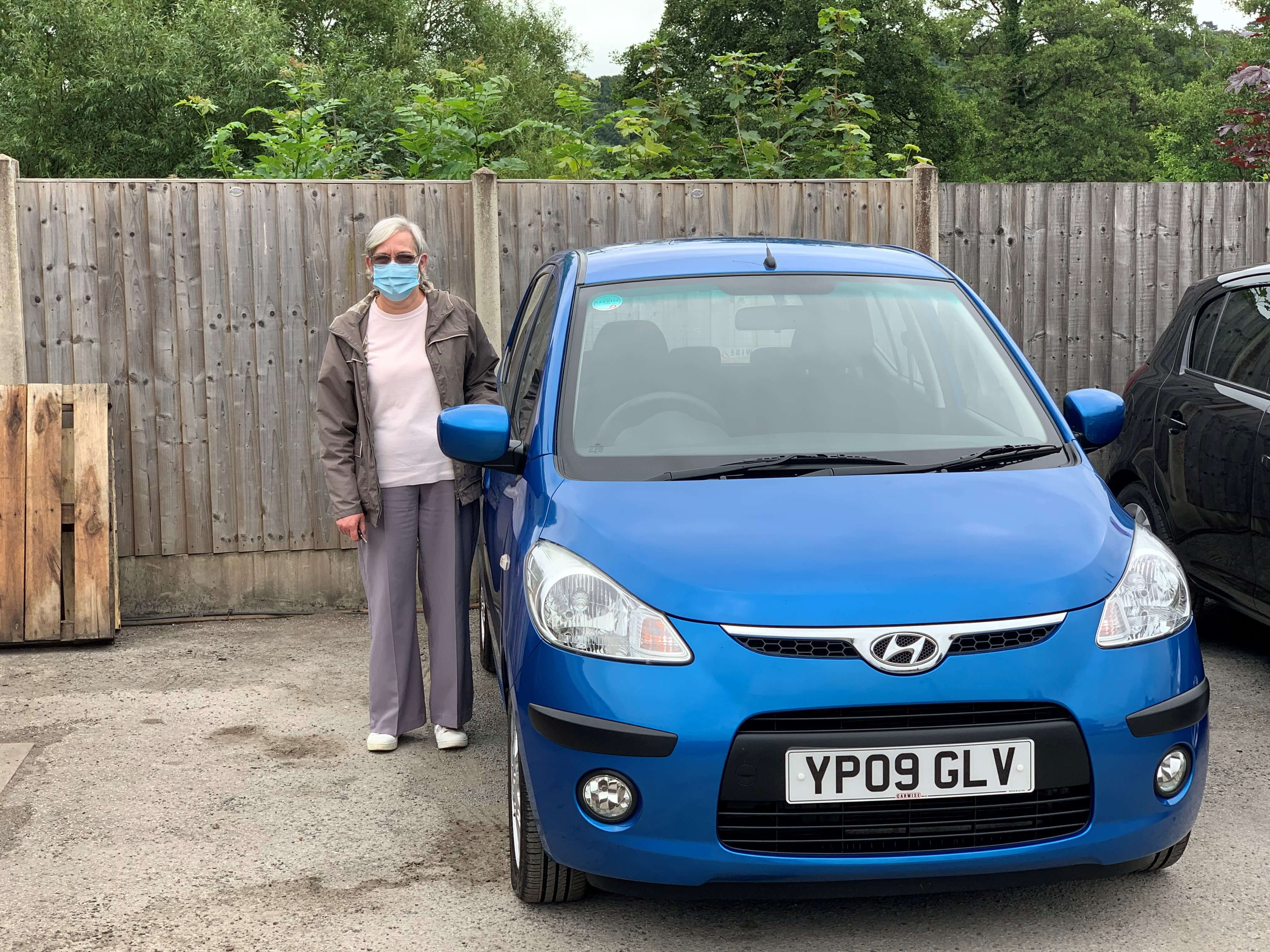 A great service and very friendly staff, didn't have to do anything as they did everything for me and didn't have to worry about anything.
Julie Evans, Kilburn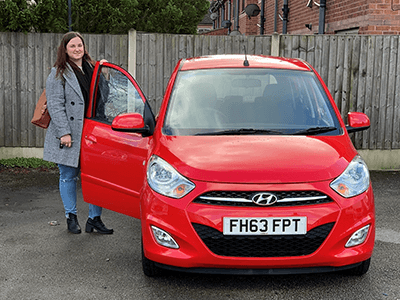 The guys at Carwise were very helpful and friendly, buying my new Hyundai i10 was a smooth and enjoyable experience. The team made sure some cosmetic problems were sorted and the car was spotless when I collected it, nothing was to much trouble. Compared to other dealerships Ive visited the service and quality of the cars sold were brilliant.
Amber Madden, Derby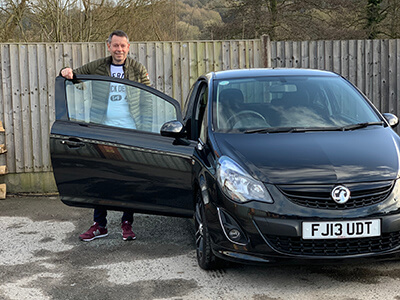 Excellent service from Greg and Nigel at Carwise. The whole process from start to finish was simple and efficient and my son couldn't be happier with his new car. I would definitely recommend this car dealer, genuine, honest and great value for money. Thank you.
Martin Allen, Northampton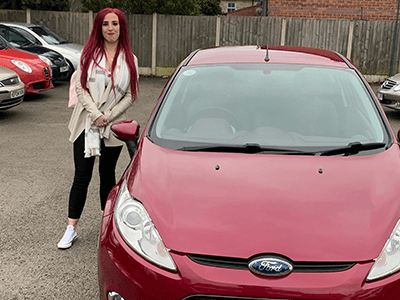 Thank you so so much for your service you've all been amazing, anything I needed help with I got it right away, I couldn't be anymore happier with my car.
Samantha Egginton, Sutton in Ashfield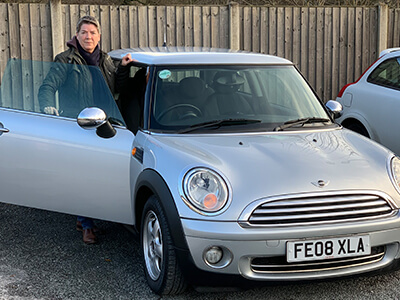 I purchased a Mini from Carwise Derby today and have to say I'm really impressed with the superb service from start to finish from this garage. Greg, the salesman had an excellent knowledge of the Mini I bought and about Mini's in general which was really helpful. He was able to answer any questions I had about the car and it was also refreshing to not feel pressured into buying the vehicle. No trying to 'over sell' just genuinely a nice guy. I'm hoping the car is as impressive as the service. Thank you! Oh and the previous testimonials were very helpful.
June Wood, from Alfreton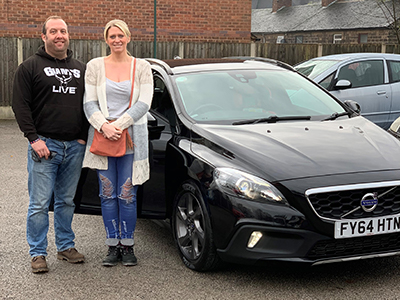 Great experience with Carwise Derby Ltd. From the first enquiry to the test drive to picking up the car, the service received was second to none, friendly and professional. I'd highly recommend this garage. Thanks to Greg for all his help.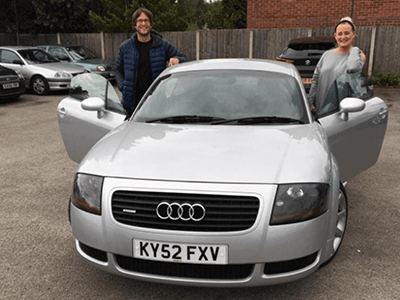 An entirely professional experience. Completely reassured and delighted with the purchase. Have recommended Carwise to friends and family.
Jamie Thompson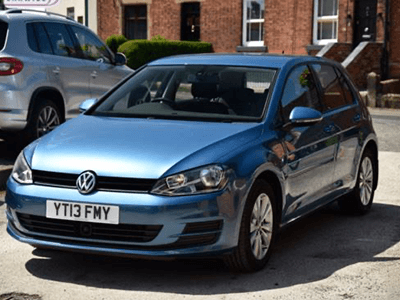 It's fairly easy to write a positive & complimentary review when everything goes smoothly, how a company responds to unexpected problems can say alot more about their commitment to customer service.
Two hours after collecting the car I'd just bought from Carwise it began to show warning lights and error messages for a number of wheel related issues. Normally I would have taken it straight back to Duffield but by then I was 120 miles away en route to my narrow boat in the Brecon Beacons.
I rang Carwise and explained the situation to Steve Warner who suspected it was probably a faulty ABS sensor.
Steve found me a specialist Audi/VW dealer not far away and arranged for them to diagnose and fix the problem which was as suspected an errant ABS sensor. Steve also arranged the garage to bill Carwise for the work involved, I didn't have to put my hand in my pocket.
The car is now completely fine. If you're not mechanical buying a used car can be a daunting prospect, it can be difficult to know where to go and who to trust, I'm so glad I stuck to my policy of using small, established dealers and resisting the lure of the big car supermarkets.
I would unhesitatingly recommend buying from Carwise, they've proved beyond doubt that they do care what happens to you once your money is in their Bank!
Paul Floyd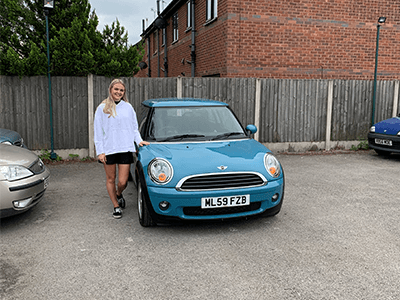 When searching for my daughters first car I found the ideal candidate at Carwise. The Mini advertised had everything I was looking for and is in great condition - the bodywork looks like new! The team is welcoming and relaxed, yet professional, with no 'hard sell' tactics or pressure. They arranged for the Bluetooth upgrade she wanted to be professionally installed and the car was serviced, taxed, MOT'd, valeted and ready for collection within days. I'll definitely be looking here again when the younger daughters after her first car!
Thank you Nigel, Greg and the Carwise team.
Nick (& Grace)
Darley Abbey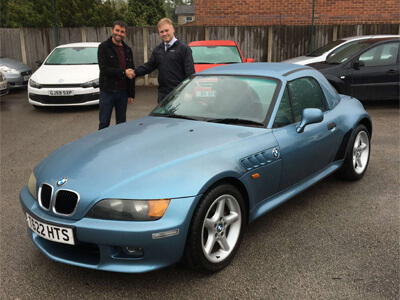 I came from France to buy a superb BMW Z3 roadster 2.8 Everything was perfect : - car as great as described with all historic services - Greg and all the team are very welcoming and helpful I recommend Carwise for the high quality of cars selected to be sold.
Erwan Cosnard (from Brittany, France)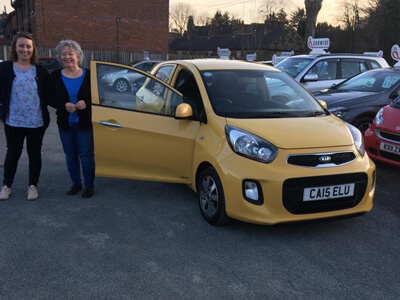 I was really delighted with my car. This is the second one I have purchased with Carwise. Their service is excellent, and I have complete trust in their business. I will always go back to them.
Fiona Cartmell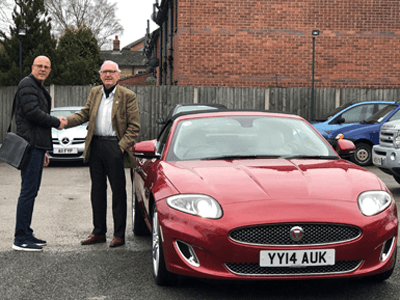 Drove beautifully and very very pleased with it. Thank you very much indeed to you, Steve, and your team. Definitely made the right choice and been a total pleasure dealing with you.
Robert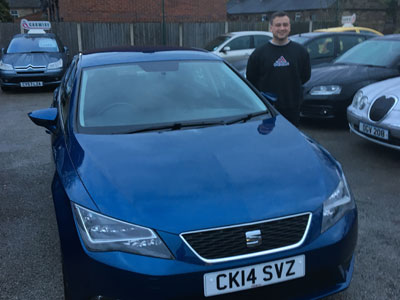 Really impressed with the service quality at Carwise. As a first car buyer you hear of horror stories about dodgey deals this could not be further from the truth with Nigel and co. The experience was great! they were very honest and open about the car I was interested in and made sure it was tip top shape before purchasing. Really love my new car and would definitely go back in the future. Thank you to Nigel and co.
Cheers,
Jacob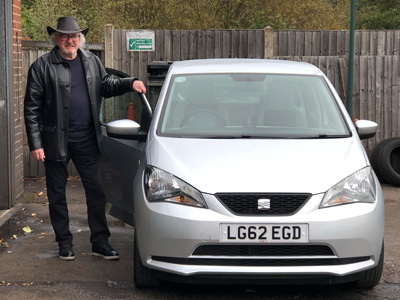 This recent visit to Carwise was my second,and as with the first time, I was shown around three cars in which I had interest. After a test drive we agreed a deal on a Seat Mii SE, as my wife and I had decided on a smaller, economical vehicle. The care taken by all the staff at Carwise was the same this visit as it was four years previously.
It is such a refreshing change to experience genuine care and help rather than the "get them to sign" approach that some dealers seem to exude. Fair and care describes this company, and I know that,as before, I will have no reservation in recommending this dealership to anyone at all.
Thank you again to all at Carwise.
Ross Grant - Heage, Derbyshire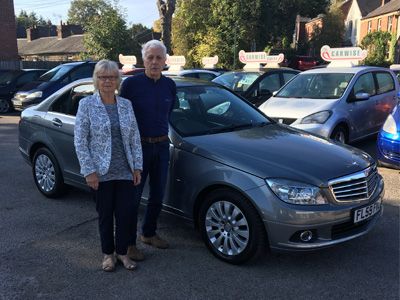 Carwise have no gimmicks or slogans no pushy salesman's patter. Just genuine good old fashioned feedback and details that matter. We chose Our car, unsure it would enhance our lives but with Greg's guidance it's our best ever drive.
Many thanks we enjoyed changing our car Carwise is the best local dealer by far.
Sue & Bryn Hall (Holbrook)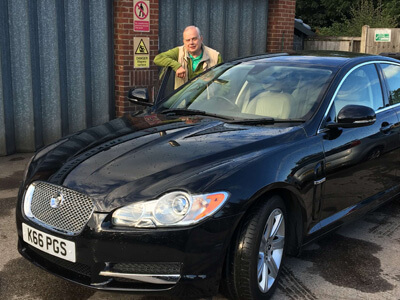 Dear Sirs,
This is to let you know how very pleased I am with the Jaguar XF 9 purchased from you in March.
Your service and attention throughout were excellent. I was particulary impressed by the immaculate condition of the car when I took delivery.
Yours sincerely,
Thomas E. Briggs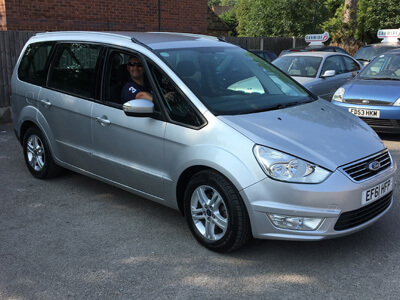 I would like to thank all the staff at Carwise, Duffield. I'm very happy with the car I bought last week, the service was fantastic the staff are very friendly and professional. Carwise is ran very well they're very caring and polite. The car came to me in pristine condition, valeted to perfection. Thank you for a great service, I highly recommend Carwise Duffield.
I was also granted free MOTs for the life of owning the car - brilliant!
Lee Simpson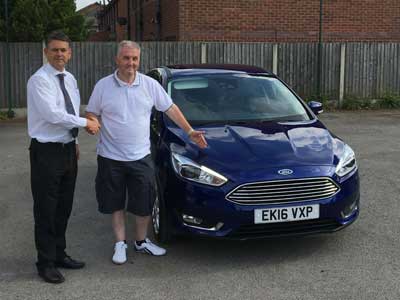 I have been having cars from you now for numerous years so I would just like to take this opportunity to say thank you for all your hard work and for your professional service, I consider myself to be a loyal customer and your team have always gone the extra mile when finding me the car that I want.
Here's to many more years of being a Carwise customer.
Thanks again
David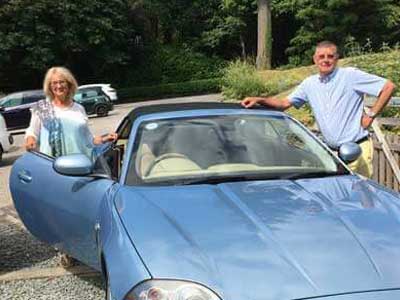 We chose to travel to Derby to view this Jaguar after a long search for the right condition of this elegant convertible XK8 model. It was Steve's former car and clearly he has maintained his cherished Jaguar in pristine exemplary condition. Fortunately (and it had to be the convertible model) my wife also loved the frost blue colour and leather trim so committing to purchase proved seamless. Interestingly we took it this week to our nearby Jaguar showroom and the whole sales team rushed out to view it and comment favourably on its exceptional condition and as-new appearance! So many thanks to you Steve, our only concern is how to keep it in Steve's fastidious showroom condition!
Many thanks to Steve for all of this, and for kindly delivering it our home in Windermere.
Trust this assists,
Best regards
Roger and Anne
Many thanks Nigel to you and all the Carwise team for the great and enthusiastic work in sourcing the Jaguar XF sport for me. The service you provided was outstanding and greatly appreciated. The quality of the car is first class.
Again many thanks Jim McEwan
"Yet again, I have purchased another car from Carwise. In all the years I have bought vehicles from the company I have never regretted any of my purchases. Alway friendly, helpful, great knowledge of their stock & most important honest & totally trustworthy. It is quite rare when buying a used car to have a carefree experience like this. Thank you to all of the team"
Jim Marler
"This is the fourth car we have purchased from Carwise. We have used the services of Nigel and the Team for a number of years now and nothing is ever too much trouble. For this purchase we had very specific requirements and Nigel managed to source a suitable vehicle for us very quickly. I am confident that when you buy a car from Carwise you are buying a quality vehicle at a competitive price and that the after sales service will be excellent."
Gordon Stirling
"Hi Nigel. The car is amazing. Thanks. As a family we have had seven cars from Nigel and his team. Each time it's been an easy, pleasant experience with full attention to all detail. The cars have all been fantastic too. Many thanks."
Helen Lee Swinson
"Dear Nigel,Alex and the team. Thank you for a fabulous car buying experience. You made us feel like your only customers - despite being so manically busy!! With thanks for all the attention courtesy and expertise"
Stephanie and Stephen Eden
"Thank you Nigel and all the team at Carwise!
From start to finish Nigel had a friendly and polite approach and kept the whole process simple and relaxed.
We needed a bigger car for our growing family and Carwise not only had the perfect thing but gave us a great deal on our old one too.
Family members have already bought with Carwise in the past and we will all be back in the future!

Thanks again Nigel and Carwise!"
"This is our first purchase from Nigel at Carwise and the service we have received has been excellent. He was friendly and very helpful from start to finish, and we are delighted with the standard of our car. The service has been very efficient and I would recommend anyone to buy from here. Thank you!"
Louise (Belper)
"I was very impressed with the levels of service, honesty and professionalism shown by Alex and Nigel. From start to finish we were made to feel very welcome and looked after when purchasing a new car. I would highly recommend Carwise to anyone wishing to buy a used car."
Stuart
"To all the Carwise team. Thank you so much for your professional and friendly advice in finding a replacement car on short notice. Also for all the paperwork that needed to be done. I have already recommended you to some of my friends. Best car dealership I ever dealt with. A very satisfied customer. "
M. Pinske
"Your service was impeccable from the beginning until completion. You made it easy for me and I really appreciated your expertise.
Thanks once again for your help. "
James Cozens
"Thank you and your team for looking for me and finding me just the car I wanted. Being a woman looking for a car is quite a challenge. However, nothing was too much trouble and I felt confident that you would not have secured the VW Up for me if it had not met your high standards. It was exactly as you described; a low mileage, genuine 1 owner and the model I wanted. I would say to friends 'give you a call' what have you to lose?"
Mary Wilson
"Carwise have been finding cars for us and servicing them for many years now. Their customer service has always been second to none. Their advice is sound and I'm delighted with the car they have found for me recently. I am sure that they will be offering me the same excellent service in the future."
Brenda Wigley
"Hi Nigel,
This is the 5th vehicle we have purchased from Carwise and as usual we have received excellent service, both during and after the purchase, no problem is to small. Buying another car was yet again a good experience and I look forward to this latest car being as good and all the previous ones.
It is certainly worth a lot to know that we can go to Carwise with any problem which will be dealt with efficiently and expeditiously by people who pride themselves on the personal service they give to customers. I have always found all the staff completely trustworthy and willing to help.
Thanks,
Paul
We are very pleased with the car which we recently purchased from Carwise. They are very local to us and we found the staff to be very helpful and accommodating. The choice of cars is good and the package, including the warranty, is right for us. The additional bonus of free MOTs while we own the car is obviously attractive. Reliability is what we are looking for, so we look forward to a happy relationship in the future with yourselves."
Peter Goodall
"Hi Alex,
I would just like to say a big thank you to you and everyone at Carwise for the excellent personal service you gave me when I recently bought my Toyota Yaris. I am extremely pleased with my car and you made sure that every detail was attended to and were always around to answer any queries I had. It is so refreshing to deal with a business that truely cares for their customers,well done!"
Jackie Pearson & Yasmine the Yaris!
"Dear Nigel,
I would like to thankyou and all at Carwise staff for the great service I have received over the years, I have been a customer since the beginning and when I was looking to change my car it was you that I contacted to find my next purchase and I would like to say a very big thankyou again as you have gone the extra mile to find exactly the car I had set my heart on. I would always recommend you to anybody wanting to purchase a car and the service you give is always out of this world. Again thanyou from a very satisfied customer."
David Conquest
Wirksworth, Derbyshire
"I started my search for a Caterham 7 on the internet and came across a great looking car offered for sale at CARWISE. When I looked through the testimonials from previous customers I felt CARWISE would be a good company to deal with. We travelled all the way from BELGIUM to see the car and when we arrived it was all ready for the test drive. After a thrilling drive I had to have the car, not only that but I bought a convertible Mini for my wife the same day. The attention to detail from CARWISE has been fantastic. Steve and Nigel were great and their honest approach reflects the family nature of the company. Not all car dealers are like CARWISE and I would unreservedly recommend them to you."
Paul Starkie
"We live in Bexley Kent and had identified a Fiesta with specific colour, model etc that we wanted for my wife. I did a lot of local research, including with main dealers. By far the best specification and priced car that I could find was with Carwise. Despite a couple of significant journeys, this proved very worthwhile. I appreciated Nigel's professional and no-nonsense approach. A real refreshing change from the "smarm" sometimes encountered at main dealers. Would recommend Carwise to anyone and would definitely use them again for my own or wife's car requirements. Wife is delighted with the car which is immaculate. Thank you Carwise."
Chris Noye Bexley Kent
"I have to acknowledge that both my wife and myself were apprehensive when we went to look for our first used car in over 20 years, not having had good experiences on each of three previous occasions (when, of course, we were a lot younger). This time, however, we were both very pleasantly surprised when we identified the car we were looking for at Carwise and found a dealer whose ethos is to put the customer first.
If you want to haggle, don't come to Carwise: what you see is what you get - both from a price and a quality viewpoint. We were delighted with the competitive price for a quality used car which represented excellent value-for-money . Part-owner Steve Warner is polite and not at all pushy which, given our previous experience was a surprise (especially since we went in very defensively) and after having unfortunately experienced a rear-end shunt after only two months, he insisted on helping out with ensuring the quality of repairs done by the insurers' garage. (Incidentally, Steve told us that we DON'T have to accept the insurers' garage to do the repairs. In the unfortunate event of anyone having an accident, contact Steve first and he will ensure quality repair).
We'll be up for another replacement car in the not-too-distant future and Carwise will be our first stop. In the event they don't have what we want, we know they'll go to lengths to source it. Nuff said!"
Geoff Howden
"We had been looking out for a Mercedes SLK 200 for some time but all of the eight or ten that we had seen had been automatics so we had almost given up. When, quite by chance we saw one in silver and with a manual box at Carwise we really had no alternative except to buy it.
Steve Warner had all the time in the world for us and took us both out separately for test drives. The car fully serviced and given a new MOT before collection was cleaned and polished throughout. We have to say that Carwise made it one of the more pleasant ways of getting rid of several thousand pounds!"
Margaret and Stephen Grimley
Swadlincote, Derbyshire
"I am delighted with my new S Type Jaguar. Having been an enthusiast for many years this car is an excellent example. Carwise source cars of a very high standard which provides real quality and value for money. I would like to thank Steve, Nigel and the Staff for excellent service."
Jim Marler, Belper
Derbyshire
"I've been a customer of Carwise for over 10 years. In that time I've bought 4 cars from Steve and Nigel. Janet and I have had both of our cars serviced by their team for the same period of time. From my point of view, their sales and service are first class. It's personal, friendly, helpful, efficient and service pricing and repair charges are extremely good value.
I'm a big Saab fan (I've had four) so when I wanted to change my last one I went to Carwise of course! they offered the UNIQUE service of finding me the car I wanted. On the occasions when things go wrong, Steve and Nigel go out of their way to sort out the problem. I recently had a warranty job done on the new car and it was sorted out efficiently and as quickly as possible.
Steve and Nigel and the Carwise team go the extra mile... sometimes further quite literally."
John and Janet King Milford
Derbyshire
"From the moment we stepped into the office at carwise we were struck by the quality of the service provided. We were made to feel at ease as we discussed our particular requirements and the advice we received was helpful and provided in a friendly and courteous manner. As we proceeded to a decision and eventual purchase we were provided with detailed information at each step of the way. The car was well- presented , the price was fair and the guarantees and information regarding after- service have given us reassurance. We are happy to recommend CARWISE to others who are looking for quality of product and honest, friendly service."
Anne and Paul Clayton
Holbrook, Derbyshire
"When my wifes car was written off we had the daunting task of finding a replacement. After trying some dodgy "Arfur Daly" type dealers and snooty main dealers who showed little or no interest, we found CARWISE Derby on the internet. Their service was the best by far, attentive and answering any questions we had.The car was excellent, with all the details available for inspection. When we bought the car we got three months warranty and lifetime free MOT test. So we would like to say a big Thank-you to Nigel and his staff for making purchasing a second hand car pleasurable. We would have no hesitation in recommending CARWISE Derby to everyone."
Mike Leighton
Nuthall, Notts
"This is my first purchase from Carwise and it definitely won't be my last. My son had already decided that he wanted to buy a Corsa SXI. His requirements were simple; nearly new, low mileage and most definitely not an ex-rental car. Oh and of course he needed me for moral support! Sounds easy well it wasn't. 12 vehicles later we couldn't fine one that met our high standards. Then I discovered Carwise and the rest is history. The Corsa advertised by Carwise had the exact specification and colour combination that we wanted. From the moment we arrived at the premises the laid back yet professional atmosphere was apparent. Having had many dealings with car salesmen over the years, I was pleasantly surprised at the relaxed and welcoming approach that was adopted by Steve. His sales technique didn't involve any pressure tactics and was open and frank. As much as any of us hate parting with money the whole transaction was a pleasure. No pressure - just good informed advice. We'll most definitely be recommending Carwise to friends and family."
Greg & Jonathan Oldham
Lancashire
"I was looking for the Vauxhall Corsa VXR Racing Edition and could not find one for sale locally as there was only 444 of these cars produced. I decided to extend my search nation wide when i stumbled across Carwise in Derby by looking on the Autotrader website. Living approximately 200 miles from Carwise i was a little nervous to travel that sort of distance to find out the car was not in a good condition, so i decided to give them a call. I spoke to Steve who was extremely helpful and reassuring. He said to me "the car is in immaculate condition and i will not be disappointed". At that point i put down a £500 deposit and was told if i was not happy with the condition of the car i would get my deposit back.
A week later i travelled from Ashford in Kent to Carwise to view the car, and as Steve stated the car was immaculate. I took the car for a quick test drive and sat down with Steve and filled out all the paper work and purchased the car. I would definitely use Carwise again and would 100% recommend anyone to use them too. I would like to say a big thank you to Steve and the Carwise team for making this a easy, hassle free experience."
Sean O'Donovan
Ashford, Kent
"To everyone at Carwise, I would like to say a very big thank you to Nigel and Steve and all the team for their hard work and excellent service over the years that I have been with them I have been driving now for 21 years and I have never had a problem that the team can't fix they will always go that extra mile to help, they achieve a high standard and there is always a friendly greeting, nothing is too hard for them. I would highly recommend them to anyone who is looking for professionalism, good value, a friendly welcome and total peace of mind that your car is getting the best service you could want. What more could you ask for..."
David Conquest
Wirksworth, Derby's
"I just wanted to say thank you so much for the superb service I have received whilst choosing my new car. Everyone has been so friendly during my telephone calls and visits, and the personal service I received was second to none and incredibly efficient. Thank you all once again. You have made the experience of buying a used-car much more pleasurable and easy than I thought possible! with very kind regards."
Georgina Derbyshire
Ripley, Derbyshire
"Thank you again so much for all your help and service you have given me !! This is not the first time I've purchased a vehicle from yourselves and it won't be the last!!! Many Thanks again."
Liz Botham
Ashbourne, Derbyshire
"I bought my very first car from Steve and Nigel well over 10 years ago when I lived in Duffield. I simply gave them my budget and what I was looking for and a week later I was the proud owner of a new car, now that's what I call service! Not only are they total professionals and know their business inside out, they are also lovely chaps, honest as the day is long and are a joy to deal with. Even though I have moved to London, I still use Carwise for all of the above reasons, we have just bought a Volvo Estate from them which they found for us within a week, we are thrilled with it and will have it serviced at their garage which also offers a great service."
Sarah Hill
Harpenden, Herts
"Having been used to two cars when we were suddenly left with no car, an understandable panic ensued . Fortunately our panic took us to our closest garage, which is Carwise in Duffield and we now cannot believe how lucky we were, from the start Nigel was calm and considered and he helped us make some very sensible choices. Their service has been first rate from that first meeting.Nothing has been too much trouble and we were quickly back on the road again Nigel not only disposed of our two part exchanges that were sat cluttering up our drive but then also found us a very good deal on exactly the car we were looking for .All of this with the reassurance of a service centre around the corner ,in fact when a warning light came on unexpectedly just before we were due to drive to France Carwise came to our rescue and had it checked over so that we could drive abroad without any worries. We know that Carwise have served us very well and we have already recommended them to our friends . In fact to anybody who is thinking of buying a used car , we would strongly recommend going to Carwise first .I doubt that anyone would beat the service they offer."
Tom Walton
Duffield, Derbyshire
"My wife and myself dealt with Carwise for the first time through the recommendation from a good friend, and are delighted with the Ford Focus we now own. The service provided by Steve was excellent, catering exactly for what we had specified as our requirement. I was very pleased with the professional but friendy manner in which Carwise went about sourcing the car. We also managed to part-ex our old but trusty Mondeo as part of the deal, which enabled me to drop the old car off and drive away without any hassle our immaculate Ford Focus. We look forward to dealing with Carwise in the future, and would recommend to others the service provided by Carwise."
Steve Whitlng
"I recently bought my Volvo D70 Est. from Car Wise, this being my first purchase from the Company. Previously Carwise had looked after my two cars for servicing and repairs and I had been very impressed with the professional and friendly approach of Co-owners Steve and Nigel. Choosing the right car for my needs had been a tricky decision. However the process was made so much easier having had the benefit of discussing my options with the Carwise team.We considered several vehicles, including servicing and running costs, eventually deciding on the Volvo. Three months later I can say that this was completely the right decision, I am really pleased with my car and would recommend Carwise to anyone. There friendly, knowledgeable and value for money approach is commendable.
PS My parents have now bought a vehicle from Carwise too. They told Nigel what type of car they wanted and Nigel found the right vehicle and bought it for them. This is a terrific method of buying a car and they are delighted with their purchase. I highly recommend the Company and will return to them next time I am looking for a car."
Nigel Lidsey
Allestree, Derby
"I have recently bought a used 06 Volkswagen golf from Carwise of Duffield and was thoroughly impressed by the car and the service which I received from Nigel. The car is in excellent condition and the valet was to a very high standard, myself and partner travelled all over before we decided on this car and I am not disappointed and the lifetimes MOT is a bonus I would definitely buy another car from Carwise from the past experience."
Many Thanks,
Maureen Beardmore
"I started looking on my computer for a four -five year old Audi A4 and i came across Carwise and they had a Audi A4 2.5 TDI clean looking car for sale I rang and had a chat with Steve and we booked a appointment for the Saturday .When we arrived Steve made us a cup of coffee then we took the car for a test drive the car was just as Steve had described so we put a deposit on it and arranged to pick it up the next Saturday when we arrived the car was ready for us the car was a bit more than I wanted to pay but it had a full service history and was in good condition I wish to thank Steve and all his team for making buying a new car not so painful."
John Wagstaff
"Recently my wife and I decided to purchase our fourth vehicle from Car Wise. We based this decision upon the excellent quality of service and professionalism shown by Steve, Nigel and the team over the past decade. All three vehicles have been of high quality and we were more than satisfied with each one, for example our Renault Scenic had done more than 160,000 miles! You always hope that nothing will go wrong with your car but inevitably it does and when that unfortunate day happens Steve and the team have always been there to resolve the problem and get our vehicle back on the road with as little fuss and inconvenience as possible.
Having recently retired we decided to replace our Scenic. In order to achieve this we had several meetings with Steve when we were able to identify exactly which vehicle we wanted. Steve then scoured the country and found an Audi A3 which met all the criteria we had discussed and agreed. We are both very satisfied with our purchase and feel that this is only the start of Steve and the teams interest in us and our car. I expect to continue to receive the high standard of service in the future that we always have and we have no hesitation in recommending Car Wise as an efficient and effective method of purchasing a second hand car."
Paul and Michelle Evans
Duffield, Derbyshire
"We are delighted with our Vauxhall Astra; Nigel found exactly what we needed. We know we'll always get a quality car and personal service from Carwise"
Abby and Will Warburton
Tufnell Park, London
"This is our third brand new car from Carwise and, as ever, we are delighted with it and the whole purchase process. We decide on the make and model we would like, and left it to Nigel and Steve to get us the best deal on a Honda CRV. Carwise go out of their way to match and if possible better the package offered by the main dealers.
Having been loyal customers for 16 years now we feel we can trust Nigel and Steve to look after us and our cars."
Neil and Sally Cozens
Duffield, Derbyshire
"I have been buying cars for over 40 years and it has taken me that long to find probably the best car suppliers I have dealt with. I was looking for a BMW Z3 for my wife and stumbled across Carwise Derby site on the internet . From my first contact until actually driving away with the car the service was absolutely professional and not only that it was like I was dealing with friends not people who just wanted to sell me a car and take my money. We collected the car which had been very professionally valeted and were taken through the technical details of how to use the various pieces of equipment within the vehicle.
Nigel and Steve were extremely thorough and we were left with the impression that should anything not be quite right that we were duty bound to get in touch and they would put it right . My best ever experience of buying a used car and I would recommend them to anyone."
Bob and Gail Walton
Mansfield, Nottinghamshire
"As someone who has always purchased cars from large dealerships, I have been impressed by the service i have received from Nigel and Steve. From my first visit until finally picking up my new car, nothing has been too much trouble. I have been looking to purchase a BMW 3 series for some time and iam really pleased by the quality and condition of the car I have purchased. Having researched the market, I am confident that i have bought a quality vehicle at a very competitive price. This may be my first purchase from Carwise but I am sure it won't be the last."
Gordon Stirling
Belper, Derbyshire
"Six cars we've had from Carwise
over many, many years
We've now got an automatic
Before, I really liked the gears
But Steve and Nigel don't hard sell
Their attitude's unique
They seem to know what's right for us
Before we even speak!
We recommend Carwise to you
buying cars from them is a joy
They make you feel so special
And you know it's not a ploy
We've moved around the country
but still think it most worth while
To deal with people you can trust
Carwise goes that extra mile!"
Penny and Jack Waldock
Wisbech, Cambridgeshire
"Steve made buying Sue's car a pleasure. From when we first looked at the vehicle until she took delivery, Steve was helpful and friendly and did what he said he would do. The car was immaculate when Sue took delivery. Would definitely return/recommend."
Colin Keast
Renault Clio
"I recently bought a car from Steve at Carwise and I just wanted to let you know that we were very, very impressed with the service and people. Steve and the Carwise team are the opposite of the car salesman stereotype. We would recommend them to anyone!"
Sam Smith
VW Golf
"After recently buying a car from you, we would like to express our many thanks for your honesty and professionalism. We are delighted with the car which was immaculately valeted and we both look forward to many miles of motoring. The personal service you gave us was second to none and was much appreciated. What a wise decision to buy from Carwise."
Sue & Bryn Hall
Vauxhall Astra
"You will not be disappointed" Steve said when I rang to enquire about this S Type Jaguar. I had already been looking to update my existing S Type and saw this one on the Carwise website. Steve was right, after my test drive, I could not fault the car in anyway; so I decided to purchase. I collected the car as arranged, it had been serviced M.O.T ed and was presented to me in spot on condition. Steve and Nigel have the knack of finding cars of a very high standard, presenting them well and making the transaction in a smooth and easy way."
Derek Burton
Ripley, Derbyshire
PS, Car going fine, I'm very pleased with it.
"We bought the car from Carwise in Oct 2010. We had given them our requirements, preferences and budget, which matched this car that they had recently bought. We were very pleased with it, and impressed with the garage. Over the next year, an intermittent fault started to appear. The EPC light would appear every so often, which cut the engine to a "limp home" mode. This could be reset by redrafting the engine. The garage kept trying to detect the source, but it was difficult to track it as it was so intermittent. They suspected (from the engine trace) that it was a historical problem which the previous 3 owners(!) hadn't been able to solve. The problem became more and more frequent, and at the end of July was unable to be reset by restarting the engine.
I took the car to Carwise to book it in. They took the car from me straight away and gave me a courtesy car without question. Over the next 2 months they persevered to mend the car. They kept me informed with everything they were trying, remained confident they would find the problem, replaced many parts only for the EPC light to appear again during a test drive. They were friendly and approachable and kept cheerful even though it must have been so frustrating. I also kept their courtesy car for 2 months.
Eventually they deduced there must be a problem with the wiring leading from the throttle pedal to the engine unit. They replaced the wiring and the car runs like a dream. Despite many parts and labour spent on the car, they didn't charge me anything as they felt the car had the problem when they sold it to me. I was so impressed by the level of service. Carwise are a fantastic garage which I would recommend to anyone."
Jenny Price
Duffield, Derbyshire
PS, Car going fine, I'm very pleased with it.
"Dear Nigel, Steve I would like to thank you for the efficient way CARWISE operated during the purchase of my new car. The car was not only valeted and cleaned to a high standard but was also fully serviced prior to me collecting the car. All aspects of the purchase were clearly explained and I was left with no unanswered questions; with a clear explanation of the after sales support also provided. The main reason for purchasing the car from CARWISE was the after sales support provided, which includes a 3 months parts and labour warranty and free MoT every year for the time I own the car. The car was purchased for my wife who is very pleased with the look and condition of the car."
Many thanks,
Paul Childs
Allestree, Derby
"After a year of searching for a new jaguar to replace my previous one, which was written off last year in ice the search is finally over. After doing several searches on the inter net, I saw one that looked promising . The subsequent trip to CARWISE proved to be successful, no pushy salesmen, great service, great deal, & free MOT" for life" , what could be better . Many thanks to Steve at Carwise , and if you are looking for a car then I would certainly recommend them."
Bob Sykes
Stenson Fields, Derby
"I am a very satisfied customer of Carwise and i have been for many years. This is the 5th car I have brought from Carwise and I have been very satisfied with them all. The cars have been in spectacular condition both inside the car and out when I have bought them and Whenever I have to take my car for repair there is always a loan car waiting for me so that I can carry on with my regular routines which I am very impressed with."
Andy May
Milford, Derbyshire
"A massive thanks to everyone at Carwise from Nigel the salesman, the ladies in the office to the service team. I bought my used Mini from them after finding it on Auto Trader . It was extremely competitively priced and in fabulous condition when I viewed it. If you want top quality , friendly service when buying your new car backed up with all the guarantees of a main dealer showroom for after care and servicing do not hesitate to go to Carwise."
Jamie Johal
"We were in a hurry to buy a replacement car for our beloved Mitsubishi Space Star which we had from new, when it was written off recently. The reason for the hurry was because we were going on a cruise the following week and needed a reliable car to get us to Southampton. We decided to use the internet and search for availability in the local area limited to 50 miles and were quite surprised how many came up. The one that really caught our eye though was the low mileage car at Carwise Derby. We made an appointment to see Steve and were impressed with the whole setup at Duffield as well as feeling confident in the old fashioned service that was on offer. After a test run the car sold itself and the deal was soon completed. We have been highly satisfied with our purchase and will certainly be back for the MOTs and servicing."
Best wishes, Geoff and Val Moss
"Many thanks to Nigel, Steve and the team at Carwise for their care and attention in helping me with my recent car purchase. Having been for many years a company car driver this was my first venture in to buying my own car. Nigel listened to my thoughts on future leisure and business use requirements and most importantly the budget I was working with. In no time at all I really felt the benefit of being treated as an individual and not just another customer being put through a car selling process. I'm now the proud owner of my Audi estate car which completely fulfils my original wish list. Based on the attention and service I have received I am confident that Carwise not only has me as a long term customer, but that my wife also will be looking to source her future cars here."
Kind regards,
George Martin
Etwall, Derbyshire
"Love Love Love my new car BV04EGX.
GREAT CAR
GREAT GARAGE
GREAT TEAM OF PEOPLE"
Thanks to you all,
Lyn Holborn
Allestree, Derby
"We are really delighted with our new car we travelled from Powys Wales to buy the VW Eos as it was such a lovely car."
Vaida Kaminskaite
Llandrindod Wells, Powys, Wales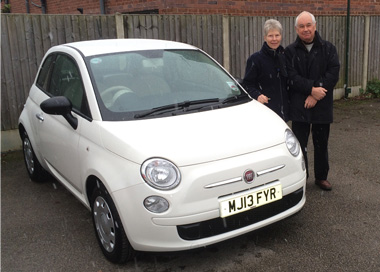 "Dear Nigel,
We both wish to thank you for your excellent service in locating a Fiat 500 for Penny. Your prompt and efficient attention and professionalism to our enquiry was superb.Our initial visit was due to a recommendation which was fully justified and we would not hesitate in passing on a similar recommendation of our own."
Penny and Colin Walker.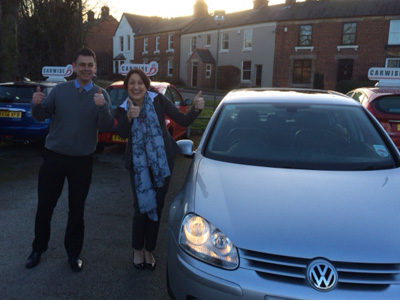 "i El garaje de mis juenos"
Lisa Walton.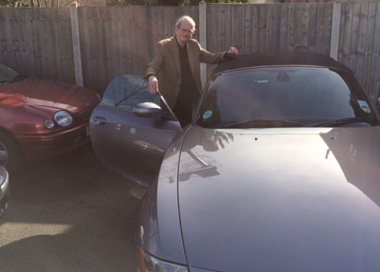 "I had been looking for a BMW Z4 specifically a 3 litre driving past Carwise at Duffield only 9 miles from home was the car i now own !truly immaculate and fairly priced . So a fair deal and very nice people. I look forward to a long term relationship."
H. Stanley Traynor.
"As soon as I saw the Mini on the forecourt of Carwise, I just knew that she would become mine. I have not been disappointed. She is beautiful to look at, the interior is stunning and she runs like a dream. Thank you to Nigel and all at Carwise!!"
Theresa Knowles.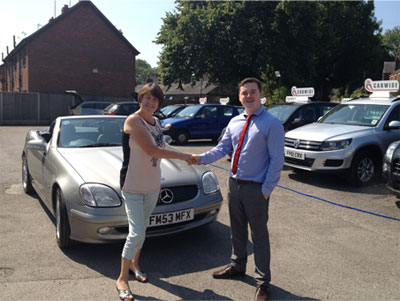 "Hi Nigel, Steve and Alex
We are absolutely delighted with the cars that you found for us. We had excellent, friendly and courteous service from everyone. Special thanks to Alex for his patience in sorting out the voice recognition and phone set up problem in the Honda. It was quite entertaining watching him having a 'conversation' with the car. The only thing we can say about the Mercedes SLK is, what a stunning car, delightful to drive and such fun.
Keep up the good work and we wish you all the best."
Debbie and Dave Dawson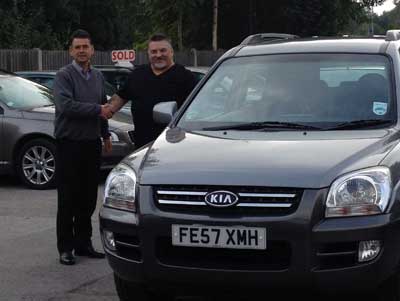 Absolutely brilliant! customer service second to none, no pushy sales speak, excellent quality cars, made choosing our car a pleasure. Highly recommend carwise to everyone. Thank you. Sent from my Prestigio MultiPad Angela & Andy McAleese
Angela & Andy McAleese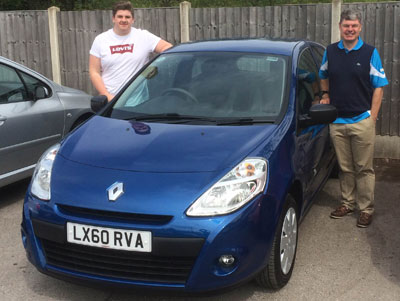 Hi Nigel , as promised ,just to give you some copy for the testimonial -' we needed to find a small reliable car for our son's work placement year in industry.The Carwise team were really friendly,thoroughly professional and accommodating .It's great to have a local car dealer you can trust.'
Hope that works - and thanks again - Jake is thrilled with the Clio.
Hope to see you in the village, over the summer.
Garry Biggs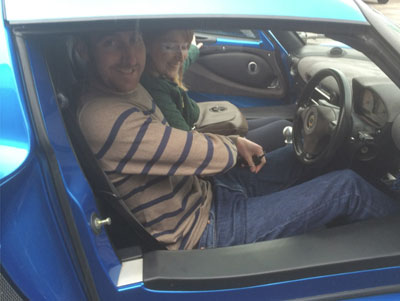 Hi Steve,
I just wanted to drop you a quick note to say thank you for your excellent customer service.
I started the search for my Lotus and was surprised to find how scarce the Supercharged Exige's actually are. Whilst searching on the internet there were only 25 Lotus Exige's for sale in the UK of which only 5 Supercharged.
Fortunately Carwise had the car which ticked the following boxes:
- Lazer Blue - Supercharged Lotus Exige - One Owner - Full Lotus Service History - Low Millage - 35000 - Touring Pack (More Sound Insulation / Carpets / Electric Windows) - 12 Months Parts + Labour warranty
So I decided to take a drive over to Duffield to take a look - during my first test drive in the car we got onto the subject of track days and by coincidence it turned out that Steve and I were due to be at Spa Francorchamps at the same time. Steve kindly arranged for me to have some passenger laps whilst at Spa and also gave my friend some valuable pointers whilst out on track...
I would also like to pass on my thanks to Lynne for handling all of the paperwork and providing regular updates throughout the process.
In summary I would highly recommend using Carwise - I found the team extremely helpful and nothing was too much trouble.
I look forward to seeing you next year for MOT + Service if not at a track day before...
Paul Matthews - Lincolnshire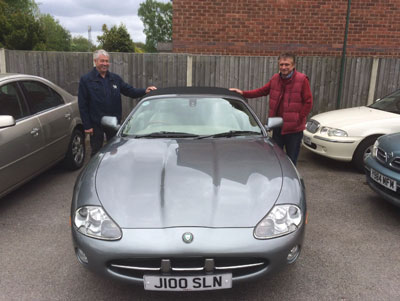 There couldn't be a more friendly and helpful bunch of people than those at Carwise. Nothing is too much trouble and they make the whole experience of buying a new car a pleasant and enjoyable one. From start to finish and beyond! Would totally recommend Carwise to anyone. Thank you for all your help and advice Steve, we are totally thrilled with the car.
John and Lisa Sloan.